IRS seeks states' input on its direct file pilot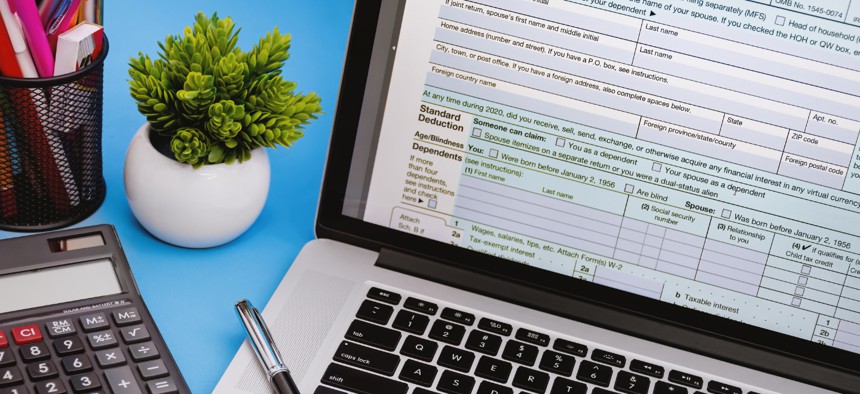 States have until Sept. 4 to tell the IRS if they're interested in participating.
States will have the chance to collaborate with the IRS on how they may integrate with the agency's forthcoming direct file pilot.
In a July 16 letter to the Federation of Tax Administrators, which serves state tax collection agencies, IRS Commissioner Danny Werfel wrote that the tax agency is "interested in continuing to learn from states directly, and from [Federation of Tax Administrators], about the challenges they may face when integrating with a Direct File pilot, be they technological, policy-driven or other concerns."
States that want to be involved in the pilot have until Sept. 4 to tell the IRS, the letter states.
Announced in May, the forthcoming pilot of a government-owned, online system for taxpayers in the 2024 filing season to file returns directly with the government is a shift from the status quo, although the agency is not committing to making the pilot a permanent offering. The tax agency has had an agreement with tax prep companies to offer free filing services to most taxpayers since the early 2000's. 
How the online tool will work vis-a-vis state tax filing, however, is still an open question. 
Most taxpayers expect to be able to file state and federal tax returns at the same time. An IRS study on the feasibility of a direct file tool run by the government found that "a material number of taxpayers would be interested in a free IRS-provided direct e-filing tool, but substantially more so if that product included a state tax filing component," Werfel wrote.
But accounting for that in the pilot is still up in the air. 
"There are a range of questions here for the IRS to consider, including paramount security of taxpayer data and requirements of 6103 taxpayer privacy protection," Natasha Sarin, a former counselor to Treasury Secretary Janet Yellen and deputy assistant secretary for economic policy in the Treasury Department — now an associate professor of law at Yale Law School ― previously told Nextgov/FCW, referencing the law that limits disclosures of return information.
For now, Werfel wrote that the IRS is finalizing its plans for how the pilot will work in regards to states.
"Over the next several weeks, we will finalize our plans for state tax integration and pilot strategy so that we can focus on the technical aspects involved in testing a potential new filing option for taxpayers and state tax administrators," he wrote.