Author Archive
Natalie Alms
Staff Writer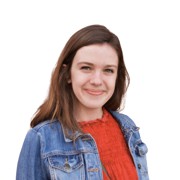 Natalie Alms is a staff writer at FCW covering federal technology policy, service delivery, customer experience and the government's tech workforce. She is a graduate of Wake Forest University and has written for the Salisbury (N.C.) Post. Connect with Natalie on Twitter at
@AlmsNatalie
.
CXO Briefing
Certain cyber and IT federal employees will be able to rotate to other agencies under a new law signed Tuesday.
IT Modernization
The board of the Technology Modernization Fund is looking to support projects that impact the public through improved customer experience, Executive Director Raylene Yung said Thursday.
CXO Briefing
FedRAMP funding and budget to support zero trust initiatives at civilian agencies are also on the appropriations wish-list of the Alliance for Digital Innovation.
---
Cybersecurity
One recommendation: establish cyber excepted service authorities, like the Department of Homeland Security's newly launched cyber hiring initiative, government-wide.
CXO Briefing
Officials at the Department of Homeland Security say that change management efforts will help scale the Cybersecurity Talent Management System
CXO Briefing
Blockers to implementing service improvements frequently center around policy and process requirements, top tech officials said at the Code for America Summit on Tuesday.
CXO Briefing
Immigration and Customs Enforcement has used facial recognition to search through the driver's license photos of one in three adults in the U.S., according to a new report by Georgetown Law's Center on Privacy and Technology.
CXO Briefing
The AI Training Act, which passed the Senate last December now has a House companion from Reps. Carolyn Maloney (D-N.Y.) and James Comer (R-Ky.).
CXO Briefing
The agency needs to be able to identity proof online users at a certain level to be able to offer a full menu of online services, Rettig told lawmakers.
CXO Briefing
The Biden administration is fleshing out a plan to organize government services around the needs of Americans and not around agency org charts.
CXO Briefing
The Social Security Administration is collecting feedback on a website redesign before using it to replace the agency's current website later this year. A major goal: making it all less confusing.
CXO Briefing
Chronic underfunding has hurt the tax agency's ability to modernize, says a top official, who wrote that the U.S. tax system "is a tax system where ripped paper returns are literally pieced together with scotch tape."
CXO Briefing
A new resource hub from the Office of Personnel Management outlines what benefits agencies might be able to offer to fill cyber positions.
CXO Briefing
National Cyber Director Chris Inglis said that part of his job in the cybersecurity workforce arena will be ensuring that the roles of different agencies are coordinated.
Policy
Some of the new bill's provisions had previously been included in the House version of the Build Back Better reconciliation bill.
IT Modernization
The General Services Administration isn't ruling out using biometrics in its Login.gov service, but the agency has concerns about equity and accessibility.
CXO Briefing
The U.S. Postal Regulatory Commission and the Selective Service System are in line for IT modernization funding boosts.
IT Modernization
One of several lines of effort at the IRS to improve customer experience is digital services, which will include efforts ranging from digital signatures to expanded online payment options.
CXO Briefing
OPM is working to modernize the legacy financial system that manages retirement, health benefits and life insurance programs, but it's behind schedule and over budget.
IT Modernization
The tax agency is modifying its use of the ID.me identity proofing service for the current tax season, but plans to switch to the federal government's homegrown solution after the 2022 filing deadline.