NASA team's plan to decode UFO sightings hinges on better data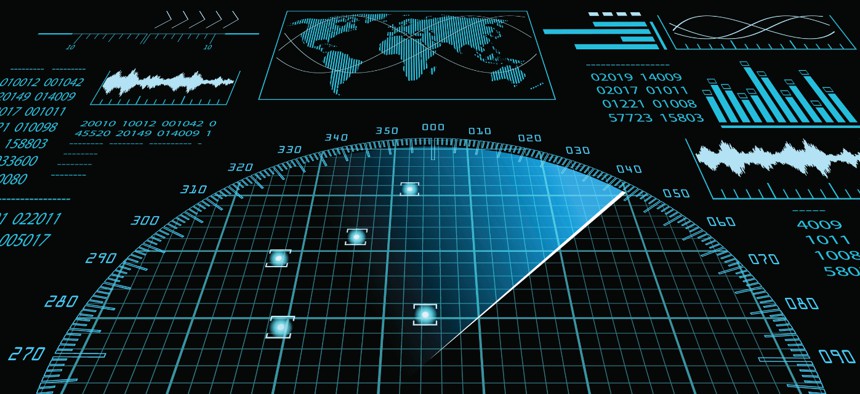 The space agency is convening an independent panel to publish a report later this summer featuring best practices for data collection on unidentified anomalous phenomena.
NASA convened its inaugural independent study team for a public meeting on Wednesday to begin developing a roadmap that leverages data for a better scientific understanding of unidentified anomalous phenomena, formerly known as UFOs. 
The 16-member panel of investigators includes experts across fields and industries — from scientific research and aeronautics to data analytics — and has been tasked with publishing a report later this summer that features recommendations to better coordinate data on UAP observations. 
On Wednesday, the panel discussed implementing emerging technologies like artificial intelligence and machine learning to sort through data on UAPs, as well as more traditional approaches to improving data interoperability, like forming domestic and international partnerships throughout the public and private sectors. 
Panel members said they were focused on developing recommendations around data management and collection that are rooted in science and come from a wide array of groups, including government, non-profits, the private sector and civilians. 
"The current data collection efforts regarding UAPs are unsystematic and fragmented across various agencies, often using instruments uncalibrated for scientific data collection," said David Spergel, chair of the panel and the former head of the astrophysics department at Princeton University.
Spergel said "current existing data and eyewitness reports alone are insufficient to provide conclusive evidence about the nature and origin of every UAP event." He added that targeted data collection, curation and more robust analyses would be required to gain further insights on unexplained UAP sightings. 
NASA first announced the new independent panel to help improve data collection efforts on UAPs last year and said in a press release that the resulting study will focus on identifying best practices to collect future data on unidentified anomalous phenomena. 
The panel will exclusively leverage unclassified and commercial data sources for the report. However, the group includes members like Sean Kirkpatrick, director of the All-Domain Anomaly Resolution Office at the Department of Defense, which leads a whole-of-government UAP effort. 
His office conducts its own separate research into UAPs that leverages classified datasets with a focus on national security. 
"Though NASA and AARO are taking on very different aspects of the UAP problem set, our efforts are very much complementary," he said, adding that NASA brings unique capabilities to its research, like Earth sensing satellites, radiological sensors and more. 
Kirkpatrick also reiterated his testimony to Senate lawmakers from earlier this year, when he said that his office has not identified any evidence "thus far of extraterrestrial activity, off-world technology or objects that defy the known laws of physics." 
The meeting was the first public event that the team held since NASA announced the independent study last year. The group will continue to periodically convene for public working sessions over the next several months before publishing its report later this summer. An exact timeline for its release has not yet been specified.