Spotting Space-Based Objects Could Require Commercial Help, Per NOAA Request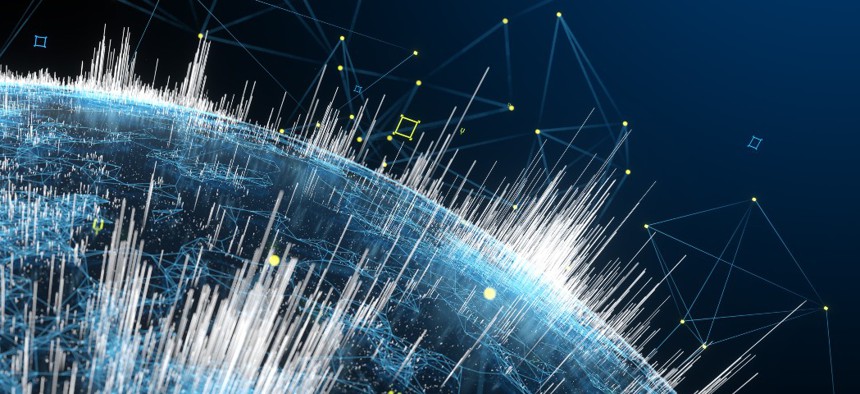 The National Oceanic and Atmospheric Administration wants details on existing or impending commercial sensors and tracking services that will be available to monitor Earth-orbiting objects between now and 2030.
"[NOAA Office of Space Commerce's] primary interest is in commercial data sources to fill coverage gaps in existing government tracking assets," officials wrote in a recently published request for information. "The ability to track debris and other objects that are not currently well-tracked and the capability to track objects in the southern hemisphere are of particular interest." 
That ask in part echoes a separate, recent request from the Intelligence Advanced Research Projects Activity regarding technology to track non-trackable space items. They come as commercial space activity is expanding, which NOAA notes in its RFI. 
"The [U.S. Air Force], and now the [U.S. Space Force], has been monitoring and managing space assets, including live objects and debris, ever since the former Soviet Union launched Sputnik, the world's first artificial satellite, in 1957," officials wrote in the document.
Right now, the U.S. Space Command delegates space situational awareness and military space traffic management to the Space Force's 18th Space Control Squadron, or 18 SPCS, in California. 
"The 2020s have brought tremendous growth to the satellite industry, resulting in a large increase of commercial satellites in orbit. The 18 SPCS is finding its SSA/STM mission focused more and more on managing commercial objects, tracking approximately 5,000 active satellites and over 20,000 debris objects," officials added in the RFI. "These numbers are expected to continue to increase in the foreseeable future."
Specifically, NOAA is interested in hearing directly from commercial satellite tracking providers on data products, services and capabilities to support the creation of an "Open Architecture Data Repository for commercial space situational awareness."
Responses to the request will be used to inform the planning for that and for potential acquisition activities related to commercial space situational awareness down the line. There's a chance the NOAA office may also embark on joint public-private partnerships to produce data sources where capabilities have yet to evolve.
In the RFI, the agency comprehensively details specific types of data products of interest. Responses are due March 21.