US Spy Chief Warns Government Is Classifying Too Much Data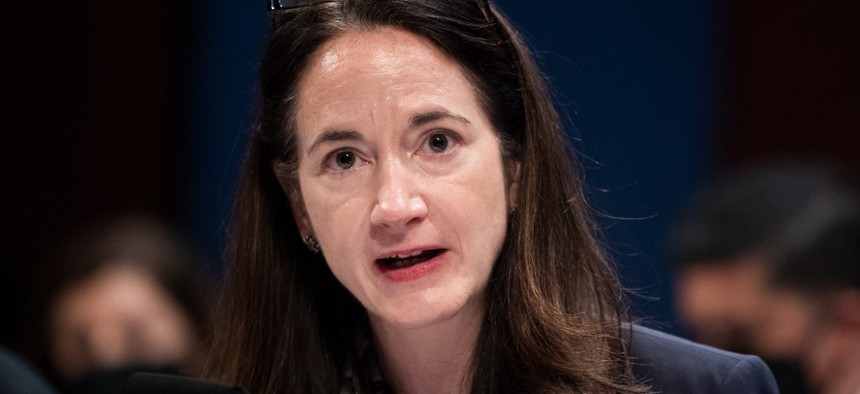 Emerging technologies have had a direct impact on how much data the government classifies. 
The federal government's tendency to over-classify data is harming national security and "erodes the basic trust that our citizens have in their government," said Avril Haines, U.S. director of national intelligence, in a letter to two senators.
Haines' letter follows sustained pressure from Sens. Ron Wyden, D-Ore., and Jerry Moran, R-Kan., to reform the country's declassification system, which they—along with privacy and government transparency advocates—have long argued is overly broad and antiquated.
"It is my view that deficiencies in the current classification system undermine our national security, as well as critical democratic objectives, by impeding our ability to share information in a timely manner, be that sharing with our intelligence partners, our oversight bodies or, when appropriate, with the general public," Haines said. "This reduces the Intelligence Community's capacity to effectively support senior policymaker decision-making, and further erodes the basic trust that our citizens have in their government. It is a fundamentally important issue that we must address."
Emerging technologies have had a direct impact on how the government classifies data. The intelligence community—comprising 18 agencies including the CIA, NSA and FBI—recently awarded two multibillion-dollar cloud computing contracts in part to manage the growing deluge of data collected by those agencies.  
"The volume of classified material produced continues to grow exponentially in a digital-first environment, bringing with it the expanding burden of mandatory declassification requirements," Haines said. "The current prioritization given to remediating these issues and the resources dedicated to making tangible progress are simply not sufficient. I think this is something we can work on together."
In joint statements, Wyden and Moran welcomed Haines' offer to "work together" with the intelligence community.
"Director Haines clearly recognizes that the current broken classification system harms U.S. national security while eroding the public's trust in government.  The DNI has offered to work with us to reform the system and, as members of the Senate Intelligence and Appropriations Committees, we intend to do so," the senators said.
The senators also expressed optimism regarding non-public ongoing efforts shared by Haines whereby intelligence agencies have initiated programs to speed up declassification reviews. In addition, Wyden and Moran expressed intent to "fix the executive orders that control classification and declassification."
"We have asked the DNI to coordinate with the National Security Council to make needed updates and we intend to reach out to the administration to address this critically important reform," the senators said.