Where's the DOD IT Budget Breakdown?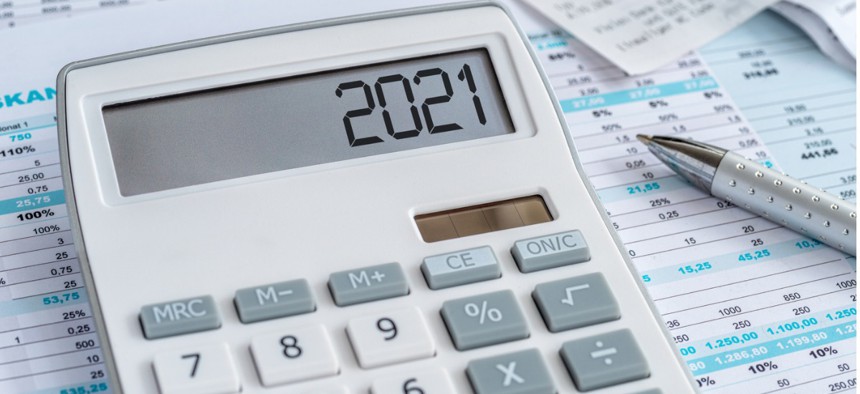 The previous two administrations released separate DOD IT budget documentation going back to at least 2013, but the Biden administration has not yet done the same.
More than a week after the Biden administration rolled out its first budget request to Congress, the Defense Department has neither released an aggregate IT spend number nor posted an IT budget breakdown as have past administrations. 
Pentagon spokesperson Russell Goemaere told Nextgov DOD's chief information officer is working to finalize the DOD's cyber and IT budgets for submission to the Office of Management and Budget, which will then post IT budget numbers on its IT Dashboard. But so far, there's no aggregate IT number in sight. 
Some experts, like Mark Lewis, former director of defense research and engineering at DOD and executive director of the National Defense Industrial Association's Emerging Technologies Institute, said a new administration may simply do things differently. Lewis said he wasn't necessarily expecting a separate IT budget document breakdown. 
"There's a new team in place," Lewis said. 
But according to historical budget request documentation posted on the DOD comptroller's website, an IT budget document has been posted alongside service-level and defense-wide documents dating back to 2013, spanning the previous two administrations. 
It's not clear what's behind the holdup. The Biden budget was submitted at a record late date; officials prior to the release of the budget complained that the Trump administration's recalcitrant behavior during the transition delayed the budget process at least in part. 
Chris Cornillie, a federal market analyst with Bloomberg Government, told Nextgov the lack of IT details is a transparency issue. Presenting the aggregate IT number is an important way to show the new administration's commitment to investing in IT modernization and securing the federal government's IT systems, he said. 
"Providing just a number for the DOD's overall cybersecurity investment, it's not really helpful unless you are being transparent with the public, and sharing the kind of line-by-line breakdown of how that money is going to be spent," Cornillie said. 
In the budget documents released May 28, the Pentagon emphasized a number of tech-related toplines, including $10.4 billion for cyberspace activities, $112 billion for research, development, test, and evaluation, and $874 million for artificial intelligence. But no line-by-line breakdown describing where exactly that money would be spent under Biden's proposal is yet available.
"We don't have a sense of which agencies are going to receive the most investment, and which ones are going to have programs on the chopping block," Cornillie said. "That's very important information if you are a federal contractor who's looking to win business … it's an issue for the communities around the country that produce these IT products and services." 
Lack of clarity around IT spending may be a reflection of a larger DOD trend, though. Mike Acton, a vice president at ARRAY in charge of DOD tech modernization initiatives, told Nextgov IT portfolio management at DOD is not up to par, particularly as it pertains to modernization. 
"I think the real issue here is triage," Acton said. "They don't have good enough information to understand what it's going to cost to modernize systems because they don't have their arms around the portfolio."
Some triage is necessary, Acton said, because the department has to get by day to day. But more analysis to support detailed, purpose-driven planning is needed. 
"There is a solution, but the solution … is a credible, line-item based plan that has numbers, that is based on analysis, not not just someone's guess, like—how much do you need? Oh, I need 5 million. How do you know you need 5 million? How do you know you don't need a lot more?"