Biden's Pentagon Budget Request Focuses on R&D, Forward-Leaning Investments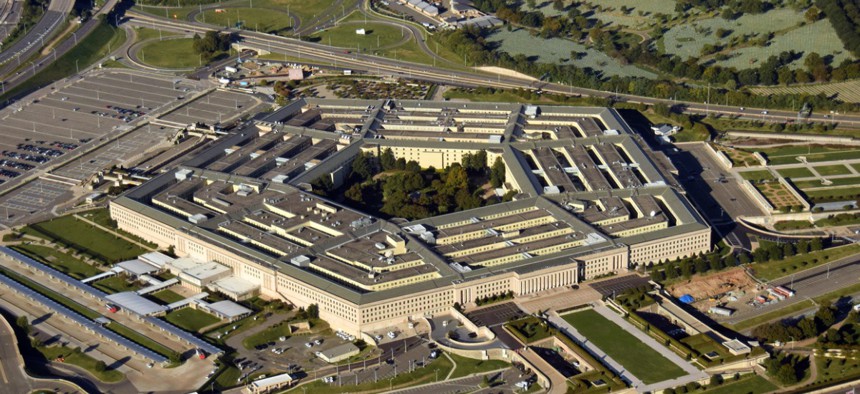 But getting Congress on board with plans to divest in legacy platforms to fund new capabilities will be a challenge.
President Joe Biden is requesting nearly $112 billion research, development, testing and evaluation for the Defense Department—which it is calling the largest-ever RDT&E investment—in a budget officials say is biased toward building capabilities for the future at the expense of legacy platforms.
Ever since Biden sent his skinny budget for fiscal year 2022 to Congress in April, lawmakers—Republicans, in particular—have raised concerns over whether the essentially flat $715 billion Pentagon topline number is adequate and complained that the late budget is delaying the National Defense Authorization Act process. In documents released Friday, the administration revealed a budget aimed at eliminating legacy programs in order to drive forward-looking investments in technologies like artificial intelligence, 5G and microelectronics.
"Critically, we reallocate resources to fund research and development in advanced technologies such as microelectronics," Deputy Secretary of Defense Kathleen Hicks said during a press briefing Friday. "This will provide the foundation for fielding a full range of needed capabilities, such as hypersonics, artificial intelligence and 5G."
While responsibility for constructing the budget ultimately falls on Congress, Biden's request tells a story of an administration focused on modernizing the Defense Department as China continues to fund investments in advanced technologies. Some of the key topline numbers unveiled Friday include: 
$112 billion for RDT&E, nearly $5 billion more than the 2021 enacted level.
$14.7 billion for science and technology.
$2.3 billion for microelectronics.
$874 million for artificial intelligence. 
$398 million for 5G.
$1.8 billion for the Global Positioning System Enterprise.
$10.4 billion for cyberspace activities. 
Stan Soloway, president and chief executive officer of Celero Strategies and a former top DOD acquisition official, told Nextgov in an email the bump in research and development funding is "much needed," but more work will be needed to break down barriers to entry for emerging technologies given that government still lags the private sector in R&D spending overall. 
The budget also calls for $2.8 billion in divestments from programs such as Army's night vision imaging system, certain Navy ships, and select U.S. Special Operations Command intelligence, surveillance, and reconnaissance programs. But getting Congress on board with divestment may be a challenge. Soloway said killing existing programs is "among the toughest things to do." 
At a House Appropriations defense subcommittee hearing Thursday ahead of the budget relief, lawmakers including Rep. Ken Calvert, R-Calif., ranking member of the subcommittee, expressed "serious concerns" regarding some of the divestiture plans. And subcommittee chair Rep. Betty McCollum, D-Minn., pointed out that there isn't even an agreed-upon definition for what "legacy" means. 
And the top Republican lawmakers on the House and Senate armed services committees complained that the budget will force "impossible choices" between readiness today and modernization for tomorrow. 
"Congress has the power of the purse, and we will work with our colleagues to get our military a sufficient defense topline in place that focuses resources on the Pentagon's key mission areas," Sen. Jim Inhofe, R-Okla., and Rep. Mike Rogers, R-Ala., said in a statement Friday.