Lawmakers Move to Push Forward Privacy-Enhancing Tech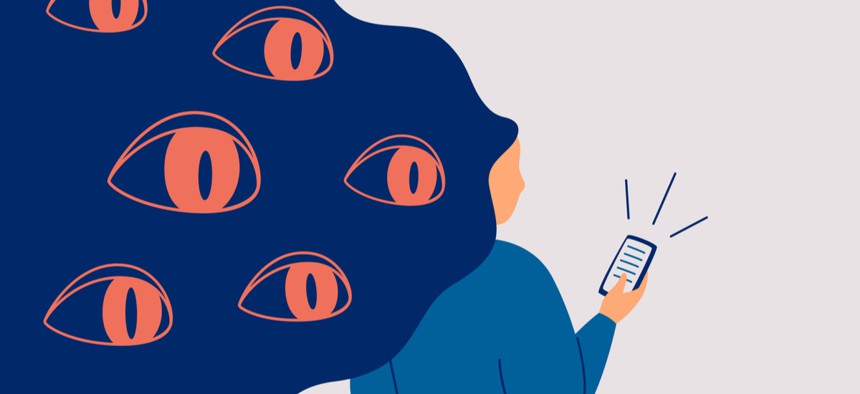 The Promoting Digital Privacy Technologies Act would drive research into tools that can help protect personal data.
Federal agency-backed research to advance technology-based mechanisms for safeguarding individuals' sensitive digital details is at the core of bipartisan legislation put forward in both congressional chambers this week.
The Promoting Digital Privacy Technologies Act, introduced by Reps. Haley Stevens, D-Mich., and Anthony Gonzalez, R-Ohio, and Sens. Catherine Cortez Masto, D-Nev., and Deb Fischer, R-Neb., would codify support for data anonymization tools, confidentiality-enabling algorithms and other privacy-enhancing technologies, or PETs, designed to help secure people's personal data.
"My goal is to ensure that consumers have easy access to data protection while also reaping the rewards of data analysis applications," Stevens told Nextgov Friday. "We can also use this to make governmental processes more efficient."
Across the U.S., researchers turn to large-scale data analyses to garner big picture insights about health care, the economy, and other crucial elements of society—but the nation has yet to see the passage of a comprehensive, national data privacy policy to govern such pursuits.  
"Starting with the widespread adoption of digital storage in the early 2000s, the use of data for analytics, research and other applications has skyrocketed," Stevens said. It's accelerated exponentially amid the modern pandemic, and has what she called "enormous upsides," including the potential to help manage the spread of diseases like COVID-19, streamline business processes, combat criminal activities, facilitate traffic flows, and "improve countless other activities in everyday life." 
"But the widespread usage of personal information can also jeopardize the privacy of Americans through nonconsensual use of their data, extraction of private details of their lives, and cybersecurity incidents that expose their information to the public," Stevens added, noting that PETs could help counter relevant risks.
In this bill, lawmakers wrote that personal data "means information that identifies, is linked to, or is reasonably linkable to, an individual or a consumer device, including derived data," and PETs are "any software solution, technical processes, or other technological means of enhancing the privacy and confidentiality of an individual's personal data in data or sets of data." Those include "anonymization and pseudonymization techniques, filtering tools, anti-tracking technology, differential privacy tools, synthetic data, and secure multi-party computation," the legislation clarifies. 
Specifically, the National Science Foundation would be required to work with other federal agencies to enable merit-reviewed and competitively awarded research on PETs, if the act is passed. This ultimate mission would also be integrated with the NSF's Computer and Network Security Program, as the bill would amend a section of the years-old Cyber Security Research and Development Act to support grants for "privacy enhancing technologies and confidentiality," instead of simply for "privacy and confidentiality," as it reads now. 
"The language is meant to ensure that funds are accessible for the broader range of technologies that are designed for supporting privacy and data protection," Stevens said.
Additionally, the bill directs the National Institute of Standards and Technology to cooperate with public, private and academic partners to produce voluntary consensus standards for incorporating PETs into federal and commercial applications. 
It also mandates reports to Congress every two years on progress for both standards-setting and applicable studies, equipped with appropriate policy recommendations. 
"As we invest in research across sectors, we want to ensure that we are enabling progress without stifling the innovation that makes the United States a global technology leader," Stevens, chairwoman of the House's Science, Space and Technology Committee's Subcommittee on Research and Technology, said.
The legislation was referred to the House Committee on Transportation and Infrastructure and the Senate Committee on Commerce, Science, and Transportation.