Billions went to fraudulent unemployment claims in 2020, IG memo reports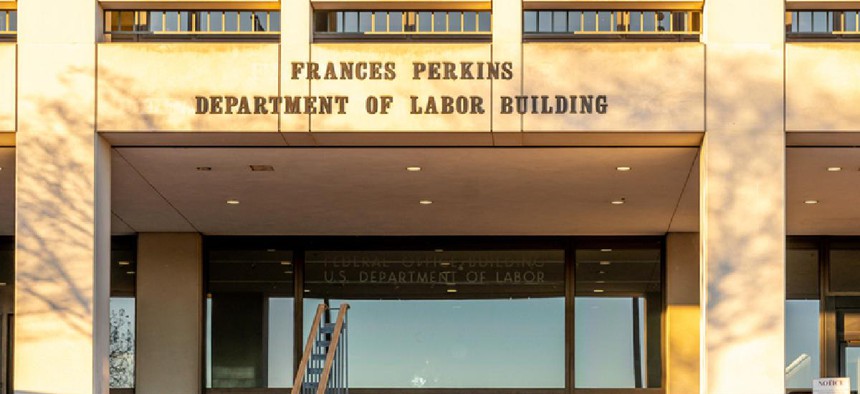 Fraudulent unemployment benefit claims since March could end up costing tens of billions of dollars, the memo says.
Over $5.4 billion was paid to potentially fraudulent unemployment claims between March and October of 2020, and the actual number of payments doled out to fraudulent claims is expected to be "much larger," potentially in the range of tens of billions of dollars, according to a watchdog report released today.
The Office of the Inspector General at the Labor Department released a memo on Wednesday warning the Labor Department's Employment and Training Administration (ETA), which handles unemployment benefits, about the size and scope of fraudulent unemployment claims.
In California alone, at least 10% of the benefits paid since the start of the pandemic have been to fraudulent claims. That number could be as high as 27%, or $29 billion, the report says, and other states have also reported fraudulent claims. New York reported $1 billion in fraudulent claims and Maryland, $501 million, according to the memo.
States distributed $400 billion in CARES Act unemployment benefits last year, the memo says.
"If other [state workforce agencies] have problems similar to California, the potential fraud occurring throughout the nation could easily range into the tens of billions of dollars," the report reads.
The incorrect payments were sent to claims filed with social security numbers used in claims in multiple states, to those filing with the social security numbers of dead people and federal inmates, as well as to people claiming with "suspicious email accounts," the report says.
The report recommends that the ETA work with state agencies to mitigate fraudulent payments and collaborate with Congress to pass laws that would require state agencies to "cross match high-risk areas."
"ETA needs to take immediate action and increase its efforts to ensure [state workforce agencies] implement effective controls to mitigate fraud and improper payments," the report says. "Without effective controls, the UI program is exposed to substantial risks, including the cost of improper payments to ineligible claimants."
State agencies have struggled to meet the changes and the onslaught of claims as workers struggle with unemployment because of the pandemic. Many state IT systems for these services are decades old, making them vulnerable to crashes and difficult to adjust in response to policy changes.
Federal level administrative funding for unemployment benefits has been declining since the mid-1990s as well, although some senators are looking to take action. Finance Committee chairman Ron Wyden (D-Ore.) introduced a bill earlier this month that would appropriate millions to the Labor Department to help modernize state unemployment technology.
President Joe Biden's nominee for Labor Secretary, Marty Walsh, has also talked about the need to update unemployment systems, saying they "need to be brought into the 21st century," during his nomination hearing.
ETA said in reply comments that they added an identity verification tool to its Integrity Data Hub, a centralized, multi-state system that state agencies can use to cross-match claims and receive fraud alerts. It also said that some states have bolstered their fraud detection and identity verification tools, and the report noted that the ETA sent out letters to states last year to remind them of their roles in addressing fraud, fraud management techniques and options for assistance from the department.
The Integrity Data Hub tool isn't used by all state agencies handling unemployment claims, though, the report says.
"ETA is unaware of the extent of potential fraud in its UI program," the report says. "To effectively combat fraud, ETA needs to ensure all [state workforce agencies] are effectively mitigating the fraud risk."