NIH Commits $58 Million to Advance Data Science in Africa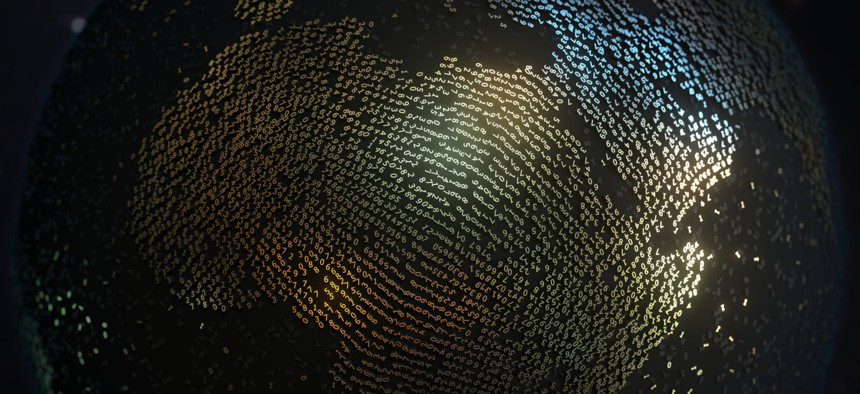 The ultimate hope is to help advance quantitative and qualitative research and health on the continent.
The National Institutes of Health committed to infusing $58 million into Africa's research landscape through a five-year program intended to develop and drive data science-rooted applications across the continent. 
Unveiled Monday, the strategic approach—deemed Harnessing Data Science for Health Discovery and Innovation in Africa, or DS-I Africa—encompasses four funding opportunities through which the agency hopes to help pave the way for low-cost technologies, new start-ups and public-private collaboration to confront pressing public health challenges afflicting the area. NIH explicitly invited African academic and other non-profit organizations to apply in partnership with others from across government, the private sector and beyond. 
"Data science is the currency of the future," NIH Director Francis Collins said in an announcement that was originally set to take place in Uganda, but aired virtually in late July due to the global pandemic. "Investing now, to develop data science expertise in Africa has the potential to pay big dividends and it's the kind of science which I believe can be conducted without necessarily access to hundreds of millions of dollars of expensive equipment, but it requires talent and it requires some internet connections—and then a great deal of things can happen."
The program aims to build upon several other existing large-scale, Africa-based NIH collaborations. 
Africa envelops a range of data science expertise but, according to the program overview, "it is scarce and scattered throughout the continent." Through the DS-I Africa, the agency said it aims to help extract new knowledge from data collected in laboratories, clinics and elsewhere and spur new discoveries via data science resources applied within the continent's context. Part of the overall aim is to ultimately prompt health improvements for the African population, which the agency notes "carries a disproportionate share of the global burden of disease," and "unique populations, genes, and exposures."
"Many of the enabling factors for a catalytic impact are already in place," the program's overview notes. "A unique continental network of data scientists and engineers could be transformative, bringing together existing expertise to develop tools and applications that can be shared, adopted, and harmonized globally."
NIH released the four funding opportunities for work underpinning DS-I Africa Friday. Through one, the agency aims to invest roughly $11.25 million over five years for an open data science platform and coordinating center. The coordinating center will steer administrative functions and coordinate communication and engagement across the entire initiative, while the to-be-produced platform is expected to act as the "data-sharing gateway for existing resources and new data generated by the DS-I Africa research hubs," which constitute another funding opportunity. NIH will invest a total of around $32.5 million over the half-decade for up to five awards for research hubs that the agency confirms are "intended to become recognized centers of excellence in data science fields and will advance population-relevant, affordable, acceptable and scalable data science solutions that will improve health in Africa." Over five years, the agency will also award an estimated total of $7 million for up to four awards for research training programs that will serve as the "core component" of the broader program, help advance institutional capacity at one or more institutions on the continent and train African researchers, as well as roughly $8 million for four awards to support ethical, legal and social implications, or ELSI, research endeavors. 
The health agency anticipates the effort will spark a range of applications and solutions that hold promise for impacts that could transcend Africa's borders, such as artificial intelligence-based tools to boost point-of-care decision-making, computational approaches and novel data-sharing capabilities to catalyze new drug discoveries, and more. 
The to-be-funded projects will likely roll out in September 2021. Applications for funding are due later this year.