Federal CX in the age of COVID-19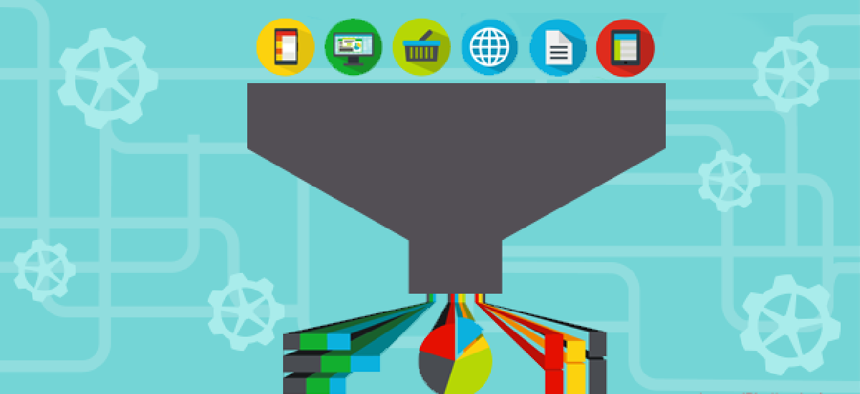 Government agencies have also had to shift in significant ways to operate in this unique environment and interact with citizens differently.
We're all used to living in an age of digital convenience. However, since the COVID-19 pandemic began, many companies have had to redefine what that convenience looks like and reset their offerings to meet consumer needs and maintain relevance.
E-commerce giants have pivoted their logistics and warehouse operations to essential items, such as medical supplies and household staples.
Manufacturing and industrial producers have retooled their factories to focus on the production of personal protective equipment (PPE).
Rideshare and food delivery services initiated new programs to transport shipments of critical goods and waive food delivery fees to support local restaurants through these turbulent times.
Grocery and commodity retailers now offer shoppers the ability to select a timeslot to pick up their goods at store locations without needing to go inside.
In a matter of weeks, and in some cases days or hours, many businesses have pivoted because of the pandemic to meet the needs of their customers and offer a completely different customer experience (CX). Similarly, hospitals and medical practices have started to pivot their business model to focus on telemedicine, and many small businesses that were never in the delivery space have shifted quickly so they can continue to bring goods and services to customers—and remain profitable during a challenging time.
But the private sector is not the only space innovating and taking a customer-centered approach to the public health crisis. Government agencies have also had to shift in significant ways to operate in this unique environment and interact with citizens differently. Here are just a few examples of what federal organizations have done in a very short period of time to continue meeting their mission to serve citizens:
On April 15, the IRS launched the Get My Payment web tool so the millions of Americans who will receive stimulus checks can track the status of their payment. Shortly after deploying this tool the IRS began monitoring usage trends and customer feedback to drive the creation of coronavirus stimulus-specific FAQ content and iterative agile application improvements. The IRS has been, and will continue, deploying updates several times each week since launch.
In order to stay accountable to the public and report on the nearly $3 trillion stimulus funds, the Treasury Department is updating the Data Act systems to update its tools to account for increased submission requirements by agencies spending CARES Act money. The department is making that information available to the public on USAspending.gov and the Data Lab in new visualizations and data downloads.
In order to re-open recreation areas safely and in accordance with safe distancing guidelines, federal land management agencies are using Recreation.gov as one of their tools to provide advanced reservations, manage visitation volume, distribute information, and offer online payment solutions to visitors.
And the General Services Administration's Technology Transformation Services pivoted up to 20 percent of its talent pool, at times, to fast-paced response efforts—including the development of authentication technology for the Paycheck Protection Program run out of the Small Business Administration and which is keeping so many businesses afloat.
Moving Toward Networked Customer Experiences
In both the private and public sectors, customers are expecting interactions that are seamless, with access to a collection of features simultaneously. We refer to this as a "networked" experience model, where customers create value with multiple providers, and the experience depends on the value those providers deliver collectively. There are still experience challenges that are unique to government given its organizational and mission complexity.
However, the government's mobilization in the recent weeks to design a network of citizen-focused programs has been profound to watch—and in many ways represents the future of experience. There will be a time soon when those responsible for delivering federal services like social security, veterans' benefits, and medical programs will be able to rethink the entire customer interaction. At the end of the day, a networked customer experience is not just the result of a technical solution; rather, it's a deeper philosophical shift in a move from top-down transactional experiences to more integrated, co-equal relationships between government and citizens.
It's clear that a networked services model has in many ways operationalized during this public health crisis, in which customer experience has taken on heightened significance. Federal organizations can't afford major missteps, and agency leaders should take advantage of support resources for help navigating this complex new normal. Over the past few years several organizations and programs have been established, including the United States Digital Service, OPM Labs, GSA's 18F and their IT Modernization Center of Excellence for Customer Experience, to help agencies evolve with a rapidly changing experience landscape. Lighthouse agencies (such as the U.S. Department of Agriculture) and Lead Agency Partners (such as the Department of Veterans Affairs) for customer experience have had fully operational CX practices in place since before the crisis, and their models can serve as a blueprint for others along their experience journeys.