Federal Chief Data Officers Council Names First Chairman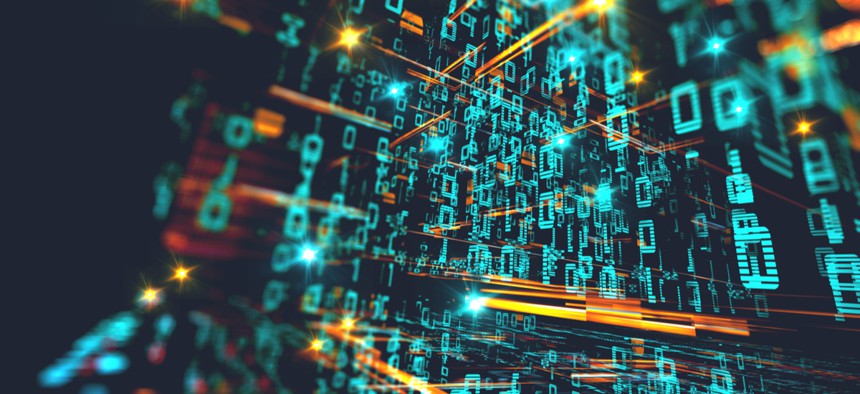 The Agriculture Department's data lead will take the reins of the new governmentwide council as agencies tick items off their data to-do lists.
Just over four months after its first meeting, the federal Chief Data Officer Council picked its first leader: Agriculture Department CDO Ted Kaouk.
The CDO Council—required under the Foundations for Evidence-Based Policymaking Act passed in January 2019—had its first meeting at the end of January 2020. By law, the council is made up of CDOs from every agency required to name one. Together, the group will set the governmentwide agenda on the use of data, including how agencies should generate, store, disseminate and secure their datasets, and how agencies can work together to improve data sources and make better decisions using those data points.
"The CDO Council can and should develop processes for capturing high-value shared opportunities and best practices while recognizing organizational differences and challenges," Kaouk said in a statement announcing his new role.
Federal agencies are in the middle of the first one-year action plan under the Federal Data Strategy, which detailed 20 action items—some governmentwide, others focused on specific agencies or groups of agencies—to be completed before the end of 2020.
The current COVID-19 pandemic has complicated this effort some, prompting the Data Strategy leads to extend some action item deadlines while accelerating others that can help deal with the crisis.
In all these efforts, the CDO Council is here to help, Kaouk assured.
"We will need to leverage the collective wisdom of everyone on the council for this foundational work," he said.
"We are very pleased to have Ted's leadership for the Chief Data Officers Council," Federal CIO Suzette Kent said in Wednesday's announcement. "His cross-agency leadership with recent efforts to share resources across agencies demonstrated his commitment to the objectives of the CDO Council."
Kaouk has been with Agriculture since 2011, serving in various roles within the Office of the Chief Information Officer. He was named CDO in September 2018, according to his LinkedIn profile. Prior to that, he served as OCIO chief of staff, among other positions.  
Kaouk is a graduate of the U.S. Naval Academy and served four years as a surface warfare officer in the U.S. Navy.
"Congratulations to USDA Chief Data Officer Ted Kaouk on being elected chair of the new federal Chief Data Officers Council," Kelvin Droegemeier, director of the White House Office of Science and Technology Policy, added. "He is a great addition to the team."