Watchdog: FCC's Tech Advisory Council Is Too Heavily Skewed Toward Industry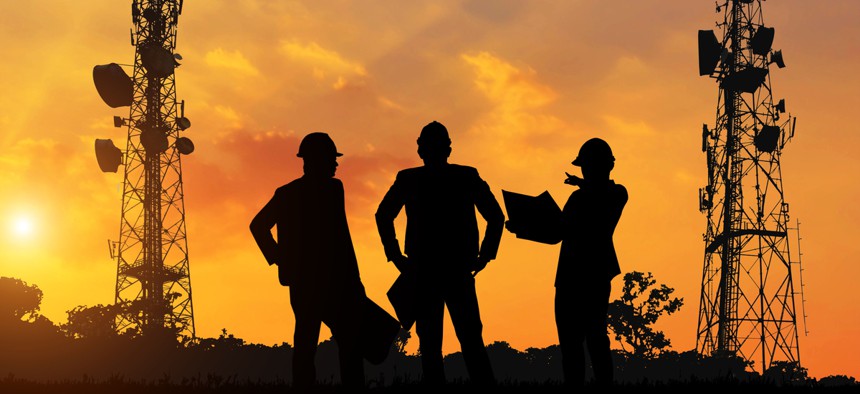 The result is an ineffective body with minimal impact, according to former members.
A technology advisory council established to inform the Federal Communications Commission on complex matters has been imbalanced toward industry interests since 2011, according to an analysis by a government watchdog.
The Project On Government Oversight, or POGO, analyzed the makeup of the Communications Security, Reliability and Interoperability Council, or CSRIC, and found it has been heavily weighted toward industry, with a dearth of government and academia advising the commission.
"Since March 2011, when cybersecurity officially became part of the group's mission, there have been four iterations of the council," POGO researchers wrote Monday in a summary of their analysis. "Each of those times, more than half of its members represented private sector interests, either as a direct employee of a for-profit company or via affiliation with an industry trade group."
For example, the council makeup for the 2013-2015 charter included 25 private sector representatives, 12 industry associated groups, 12 government representatives and eight from civil society and academia. The most recent cohort, chartered for 2017-2019, included 13 representatives from the private sector, two from industry groups, six from government and one from academia.
Cumulatively, since March 2011, 124 out of 183 council members represented industry directly, accounting for two-thirds of membership.
POGO analysts state the true balance could be higher, as some academic groups also have industry ties.
"For example, Joseph Lorenzo Hall, chief technologist at the Center for Democracy & Technology was one of the few civil society representatives on an iteration of the council from March 2013 through March 2015," according to POGO. "While CDT is a 501(c)(3) nonprofit, it receives a significant amount of its funding from corporations—including some with a vested interest in FCC policymaking. According to the group's financial disclosures, 43 percent of its revenue in 2018 came from corporations, including more than $200,000 from major telecom company Verizon."
The report notes CDT's internal policies prohibit donors from having influence over its advocacy. But the close industry ties raise red flags for POGO.
"The skewed membership of the council has given industry undue influence on the FCC policy-making process, since the agency has all too often relied on the council's research and analysis because its own in-house expertise failed to keep up with the pace of emerging communications technologies, former agency staffers told POGO," the report states.
POGO researchers also found more than 80% of the council's working groups—which are central to establishing the council's position on a given topic—are chaired or co-chaired by industry representatives.
An FCC spokesperson pushed back on the assertion that the council has been imbalanced.
"CSRIC membership has historically represented a full range of interests, including public safety; state, local and federal government; small and rural communications providers; nationwide telecommunications providers; disability groups; and other public interest organizations," an FCC spokesperson told Nextgov, stating that the makeup of the council abides by the laws and regulations. "Every time CSRIC is re-chartered, the FCC publicly invites membership nominations."
The council was most recently re-chartered in April, with a call for nominations. The next meeting is set for July 19.
"The committee examines specific, complex technical issues assigned to it by the commission and has no rulemaking authority," the FCC spokesperson added.
However, "several former commission employees told POGO the council's reports and recommendations held heavy sway within the agency despite the obvious conflicts of interest inherent in their production," the watchdog reports.
"Hall, the CDT technologist, could not recall a single instance where the council made a substantive impact while he participated. Industry's excessive influence was a major reason, he said," according to POGO.