Diplomats Aren't Following the State Department's Social Media Rules, Watchdog Says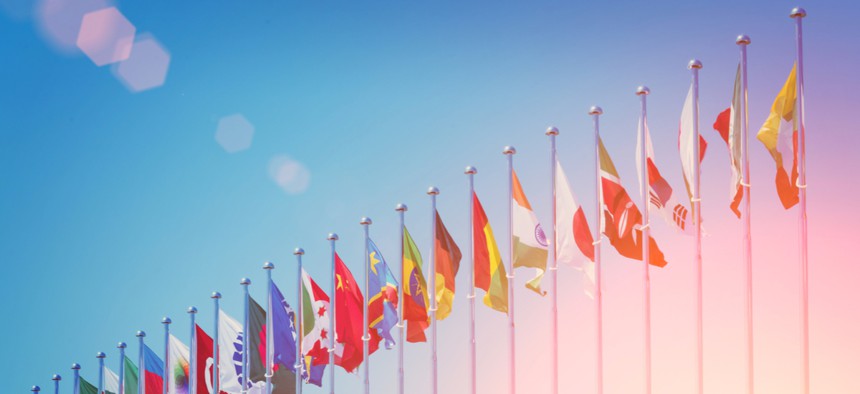 At least 20 ambassadors have used their personal Twitter accounts for diplomatic activities.
A handful of U.S. ambassadors broke State Department rules by taking the art of diplomacy to their personal social media accounts, an internal watchdog found.
In its guidelines, the department calls social media "an important means" to advance U.S. foreign policy and explicitly encourages employees to use Twitter, Facebook and other platforms for their diplomatic pursuits. However, they're required to either use official government accounts for those activities or have personal posts reviewed in advance by department officials.
Review measures are meant to stop officials from unintentionally disclosing classified information or hindering diplomatic efforts, as well as give the department time to prepare for the potential fallout from public statements, the State Inspector General said. Still, auditors found a number of diplomats disregarded those rules.
In reviewing the Twitter accounts of 37 U.S. ambassadors, the IG found at least 20 officials posted "original content that related to issues that were clearly of Departmental concern." None of those posts had been reviewed by the department, auditors said in a report published Wednesday.
In one instance, an ambassador used their personal account to encourage companies not to do business with Iran, and in another, an official encouraged the European Union to reestablish diplomatic ties with their host country, the report said. Auditors also identified personal posts calling out Russia for inaction in Syria, supporting allies' investigation into a nerve agent attack in England and condemning corruption in a host nation.
Though these posts clearly violated department policy, auditors found the rules for social media use aren't always clear. The Foreign Affairs Manual, which lays out diplomatic policy, doesn't differentiate between personal and official posts, and even the employees responsible for reviewing posts had a tough time explaining the difference, auditors wrote.
The IG recommended department officials clarify rules for social media and consistently remind employees of the policy. The agency told auditors it would review ambassadors' social media accounts and "remedy any violations of department policy" within six months.
The State Inspector General declined to comment on whether any of the posts put diplomatic efforts at risk.