As Google Plans To Re-Enter China, Lawmakers Have Concerns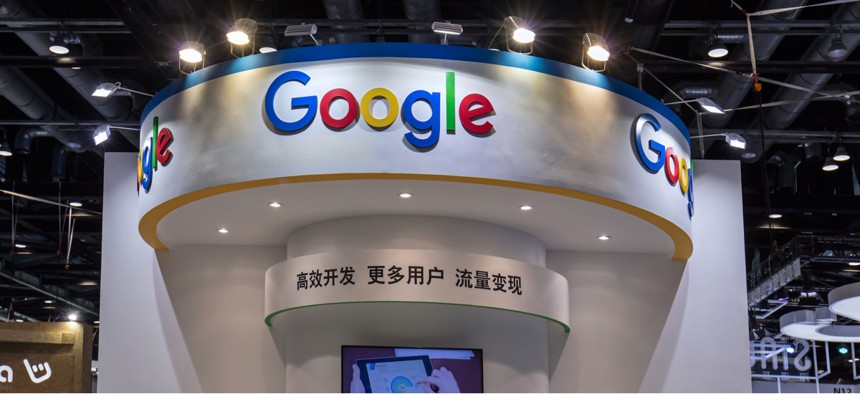 The tech giant originally left China eight years ago due to censorship concerns.
Google is developing an alternate version of its search engine for the Chinese market, and U.S. lawmakers and Google's own employees are concerned.
The search engine would link users' phone numbers to what they looked up and would blacklist certain words such as "student protest" and "human rights," The Intercept reported Sept.14.
A bipartisan group of 16 lawmakers wrote a letter to Google regarding their worries about censorship and surveillance, Reuters reported Thursday.
NEW: Google should not be helping China crack down on free speech and political dissent. I just sent this letter with some of my Republican and Democratic colleagues raising our serious concerns and questions about what they're doing. pic.twitter.com/fZ0wlabzS7

— David Cicilline (@davidcicilline) September 13, 2018
More than a thousand Google employees have also protested, demanding more transparency around the initiative. Some employees have even resigned in protest, including Senior Research Scientist Jack Poulson.
The tech giant originally left China eight years ago after deciding not comply with the country's strict censorship policies. 
While Google says that its efforts are still in the exploratory phase and not close to launching, the company has said it is planning to seek clearance from the Chinese government clearance to provide a truncated version of its search engine to the country. 
In the letter, lawmakers asked for Google to "ensure that individual Chinese citizens or foreigners living in China, including Americans, will not be surveilled or targeted through Google applications."
On Sept. 26, Google will testify before a Senate panel about privacy issues. The company could face questions regarding this issue. 
See the full letter from Congress below: 
House Letter to Google 9.13.18 by on Scribd