How Data Geeks Can Move Their Findings Up the Ladder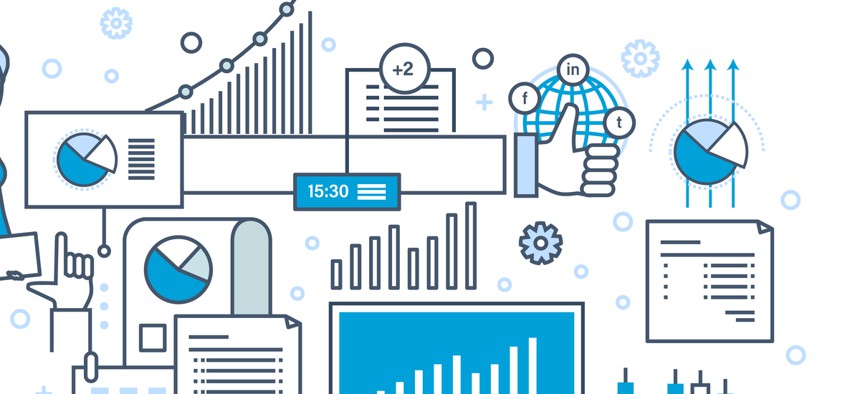 Here are tips for making sure decision-makers don't ignore your analyses.
Agencies can hire the best and brightest data analysts to crunch the numbers from every possible angle, but if leaders don't use those results to inform their decisions, then it would all be for naught.
That's why federal techies need to make users a top priority as they dig for answers in big data, said Sarah Ellis Peed, a senior advisor in the Homeland Security Department's Office of Infrastructure Protection.
"Successful analysis is useful analysis," Peed said Wednesday at an analytics forum hosted by REI Systems. "User involvement is paramount. You can do the best analysis in the world but it's unlikely to make change unless you focus on the front end."
As part of the agency's National Protection and Programs Directorate, Peed's office is responsible for assessing the nation's critical infrastructure for cyber threats and vulnerabilities. While she noted Homeland Security currently has the "most analytically savvy leadership teams" in years, Peed recognized the people crunching the data often have different perspectives that the ones making decisions, and offered tips for bridging the gap.
One of the most important steps in getting any new project off the ground is making sure everyone is on the same page beforehand, she said.
Too often a lack of communication leads to analysts pouring resources into a project that ends up not meeting the needs of the people who requested it, she said. Defining the scope of the research right off the bat and keeping leaders in the loop during the various steps keeps the project from going off the rails, according to Peed.
Keeping users involved in the process also ensures they trust the data and don't end up debating the integrity of the results.
But even if analysts address the right questions, it's critical leaders understand their answers. When it comes to presenting data, "more is not necessarily better," Peed said, and the simplest charts often make the biggest impact.
And while she said "it would be ideal" if more feds had analytics and data science expertise, Peed doesn't find it "practical" to expect agency leaders to meet analysts halfway.
"The reality in government is if you walk into an undersecretary job, you're busy," she told Nextgov. "I'm not going to expect that person to get up to speed on analytic techniques while they're trying to lead a large organization."
She places the onus for building relationships with leaders primarily on researchers, but some of that disconnect is getting naturally ironed out as agencies see more crossover between analytic and policymaking roles.