How the Cyber Ambassador In Waiting Plans to Control $1.5 Billion for Open Networks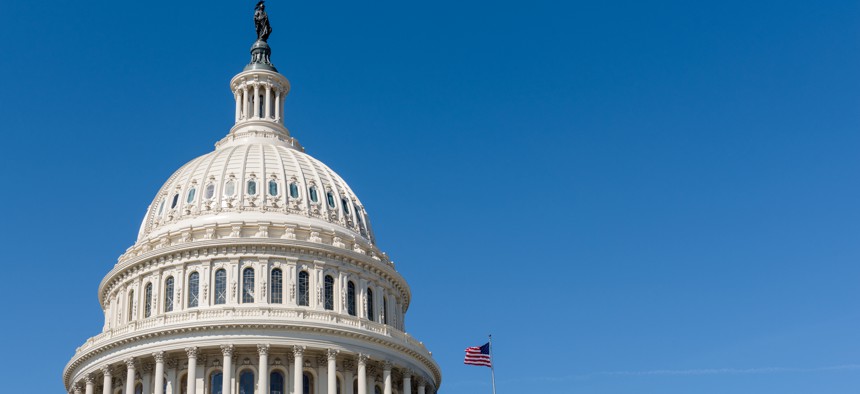 The recently passed "CHIPS and Science Act" funds a grants program that the new State Department official will have a key role in steering, including to telecom networking firms.
Pending confirmation by the Senate—and with the help of $1.5 billion in funding through legislation the president is poised to sign into law—Nathaniel Fick intends to prioritize the development and adoption of networking technology in Europe and Asia that policymakers hope will address threats they associate with Chinese telecommunications supplier Huawei. 
Fick testified before the Senate Foreign Relations Committee Wednesday where he and a number of other nominees received bipartisan support. Fick is President Joe Biden's nominee to lead a new bureau at the State Department which the administration created—with Congressional backing—to engage with international partners on cybersecurity and other emerging technology issues. 
His confirmation hearing dovetailed with news of the president's plan to sign a $280 billion bill into law that would authorize appropriations for several government departments and $52 billion in supplemental funding to incentivize the production of semiconductors. Also in the bill is $1.5 billion to fund a provision that cleared Congress two years ago. The provision in the National Defense Authorization Act of 2020 called for the establishment of a fund to advance open radio access networks, or O-RAN. 
Rep. Dorris Matsui, D-Calif., and Sen. Michael Bennet, D-Colo., touted their work to include funding for the O-RAN provision as lawmakers wrapped up negotiations on the CHIPS Act. Grants from the fund will be issued to entities working to advance adoption of the technology.
Proponents say O-RAN tech will allow for interoperability of network components across various vendors so that network operators can mix and match, versus the current dynamic where a dominant vendor—such as Huawei—sells its fifth-generation networking technology as an all-or-nothing "kit." That, they say, will create resilience in future networks by reducing reliance on infrastructure that's ultimately controlled by the Chinese government, even as others have dismissed the technology as "pie in the sky."      
"If confirmed, I would work to deploy the resources appropriated in the CHIPS Act," Fick said, in response to Foreign Affairs Committee Ranking Member Mike Rounds, R-S.D. Rounds, who asked about his plans for overseeing the fund.
The U.S. has been engaged in a wide ranging campaign to beat China to the punch in marketing networking technology across the globe, including in Africa and Latin America. The campaign was a success with members of the "Five Eyes" intelligence sharing partnership, which includes Canada and the United Kingdom. Going forward, Fick said he would focus O-RAN efforts on Europe and the Quadrilateral Security Dialogue between the U.S., Australia, India and Japan, which is referred to as "the quad."
"Two particular examples for consideration might be partnering with the European Commission under the Trade and Technology Council, in order to finance the deployment of secure infrastructure to third countries," Fick said. "That's something that I would very quickly want to explore. Another example would be expanding work with the quad countries in order to promote Open RAN deployments in the Indo Pacific. And you have my commitment that I would engage with the committee and with Congress before and during any implementation."