Iranian Nationals Charged with Election Interference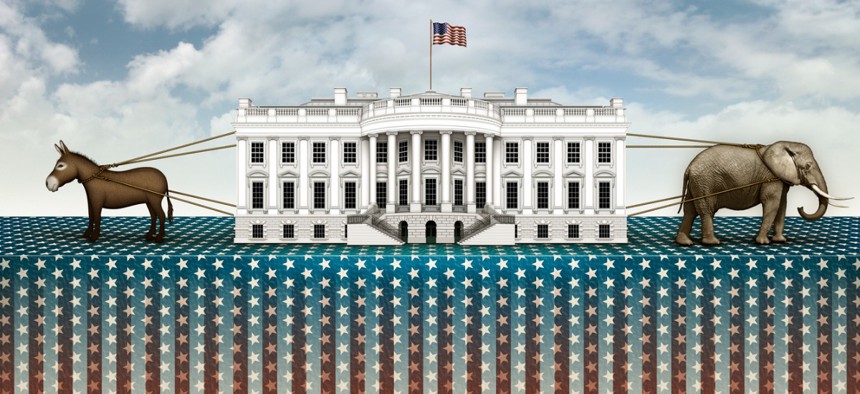 The Justice Department identified two hackers as conspirators in cyberattacks aimed at spreading voter intimidation and election disinformation. 
The United States government indicted two Iranian nationals on charges related to their alleged involvement in a "coordinated and multi-faceted, cyber-enabled campaign to intimidate and influence American voters" with a focus on undermining voter confidence in connection to the 2020 presidential elections. 
Federal prosecutors charged Seyed Mohammad Hosein Mousa Kazemi, 24, and Sajjad Kashian, 27, with counts of conspiracy, computer fraud, voter intimidation and transmission of interstate threats. Officials say that both defendants obtained confidential U.S. voter information from at least one state election website and proceeded to send threatening emails to intimidate voters. 
The men also allegedly created a video containing disinformation about the election's infrastructure vulnerabilities and gained unauthorized access into several states' election websites and a media company's internal network. 
U.S. attorney Damian Williams filed the charges in the Southern District of New York. 
"As alleged, Kazemi and Kashian were part of a coordinated conspiracy in which Iranian hackers sought to undermine faith and confidence in the U.S. Presidential elections," said Williams in a press release. He also added that the defendants were working alongside others who remain unnamed.
According to the Justice Department, Kazemi and Kashian began their election disinformation campaign in August 2020 and continued throughout the fall of that year.
The U.S. government alleges that the defendants hacked into and compromised state voter registration features online, and masqueraded as members of the Proud Boys to spread misinformation about the Democratic Party to members of the GOP along with associates of former President Donald Trump. 
Both Kazemi and Kashian are identified as experienced computer hackers who worked as contractors for an Iran-based company called Emennet Pasargad, which allegedly provides cybersecurity services to the Iranian government.
This indictment follows the joint notice issued by cybersecurity agencies on Wednesday in the U.S., U.K., and Australia warning of Iran's government-sponsored cybersecurity threats that exploit certain software, including Microsoft Exchange.
Kazemi and Kashian's attempts to hack into media networks and state voting resource webpages was partially thwarted by FBI mitigation and victim company efforts. The FBI's Cyber Division and Cleveland Field Office are investigating the case.
"The United States will never tolerate any foreign actors' attempts to undermine our free and democratic elections," Williams continued. "As a result of the charges unsealed today, and the concurrent efforts of our U.S. government partners, Kazemi and Kashian will forever look over their shoulders as we strive to bring them to justice."