Union Wants Civilian Cyber Reserve Proposal Dropped from Defense Bill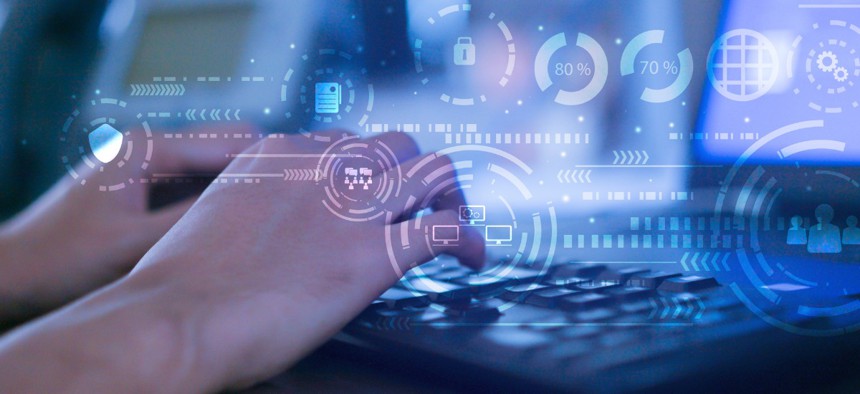 The American Federation of Government Employees says private-sector stake in the provision is based on companies seeking a competitive advantage.
Short-term appointments to cybersecurity and technology posts at U.S. Cyber Command and other parts of the federal government will only deject core agency workers in those fields, according to the American Federation of Government Employees.
"Please do not make in order amendment number 295 proposed by Rep. [James] Panetta, D-CA., that purports to establish a pilot program for a Civilian Cyber Reserve," reads a letter the group sent to leaders of the House Rules Committee Wednesday. "This will harm recruitment and retention through normal competitive processes of persons with cyber skills into the federal government and demoralize that workforce."
The amendment was submitted for the National Defense Authorization Act of 2022, which passed out of the House Armed Services Committee Sep. 2. The Rules Committee is now deciding which subsequent amendments they've received will be eligible for consideration—or "in order"—on the House floor.
Amendment 295 would allow an executive agent at U.S. Cyber Command to bypass the Office of Personnel Management in appointing individuals to cybersecurity positions for periods no greater than 180 days for the purpose of helping to respond to cybersecurity incidents.
"President Biden has stated in a policy memo that he wants to revitalize the national security workforce … a major impediment to doing so is the weakening of civilian control at DoD by weakening the Office of Personnel Management," the union wrote. "We oppose circumventing and weakening the merit principles of the competitive service through converting noncompetitive appointments to competitive appointments."
In a war for scarce cybersecurity talent between the public and private sectors, a noble mission—as opposed to a bigger paycheck—is often described as the most reliable lure on the government side. But there's another reason why private companies might be willing to lose their valuable workers for several months, the union officials said.
"A major motive inducing a profit-based company to agree to losing an employee for something like this is to keep these projects temporary and to get some inside information from the government to enhance competitive advantage," their letter reads. At the very least, the amendment should include public disclosure requirements to track potential financial conflicts through the Office of Government Ethics, it said. 
The union also asked the Rules Committee to disqualify amendment 665, which would allow private-sector tech workers to do 30-day stints at various government agencies, as determined by the General Services Administration. A new National Digital Reserve Corps would "take on short term digital, cybersecurity, and AI projects," according to a description of the amendment posted by the Rules Committee.   
The union argued that the amendments are trying to solve a problem already addressed by military reserve programs and will make permanent federal workers have to stretch even further.
Their letter said the provisions "would be highly disruptive to the permanent workforce which will … have to effectively train temporary civilian reservists on what the problem is, while the reservist waltzes in and out of the agency while the permanent staff are stuck with dealing with the longer-term problem."