Survey: Pandemic Has Left Public Sector IT Exposed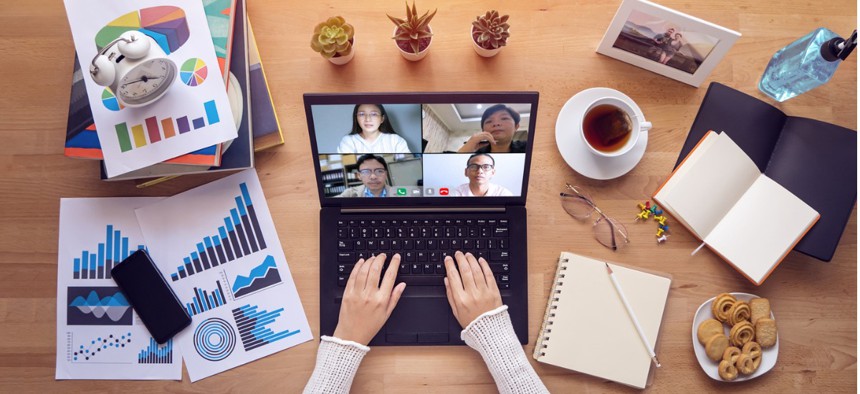 The single largest risk factor reported by respondents is the influx in remote work.
Three in four public sector technology practitioners flag remote work policies as the top risk-inducing factor for cyberattacks, according to a survey released this week by IT firm SolarWinds.
The firm's North American Public Sector report—conducted in March and April of 2021—assesses IT practitioners' opinions regarding today's threat landscape following the COVID-19 pandemic. In late December, news broke that at least nine federal agencies and 100 companies were known to be compromised through downloads of a malicious update from SolarWinds, an attack the White House later attributed to Russia. 
About one in two (48%) of respondents flagged employee relocation and a distributed workforce as a top risk-inducing factor, with slightly fewer (47%) positing that the exponential growth of data due to work from home needs was also a top risk factor.
Altogether, 69% of tech pros surveyed said the shift to remote work was the "number one" current risk to an organization's risk exposure. The remote work shift eclipsed other risks, including the lack of skilled staff—sometimes due to cost-cutting or consolidation—or outdated employee skill sets (53%).
However, 73% of respondents surveyed "agree" or "strongly agree" their IT organizations are prepared to manage, mitigate and resolve risk-related issues owing to policies or procedures they've instituted.
The survey also shines light on how COVID-19 impacted tech investment. About one in three respondents (35%) said their IT teams prioritized cloud computing, while 55% prioritized network infrastructure and 56% prioritized compliance.