CISA Official Promotes an Emerging Cybersecurity Role in Wake of New Executive Order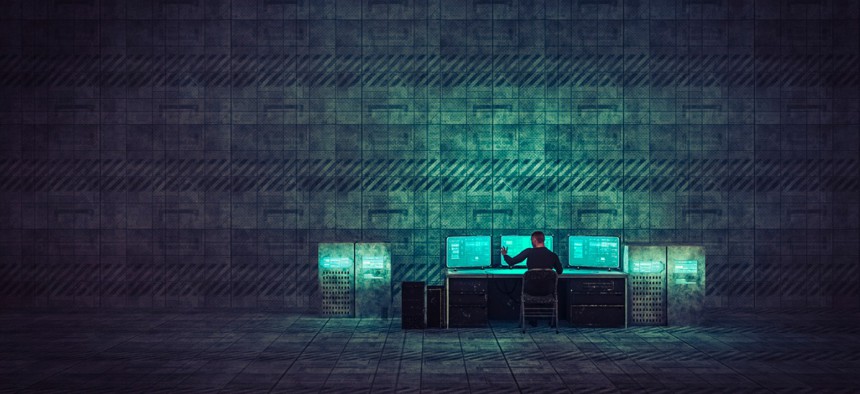 Move over CISOs, it may be time to make room for chief product security officers.
Recent attacks highlighting the foundational role of software in critical services—a dynamic encapsulated by the term "infrastructure is code"—are boosting calls for a new cybersecurity workforce component: a chief product security officer.
"Many of these safety physical and safety critical product lines and highly regulated lines like medical device makers, and industrial environments have already been adding, whether it's a chief product officer or a head of product security that is often peer to or even the superior to the [chief information security officer] who's doing more enterprise security or operational risk management," said Senior Cybersecurity and Infrastructure Security Agency Advisor Josh Corman.
Corman and Veracode Founder Chris Wysopal hosted a session Thursday during the RSA conference on why organizations should consider onboarding a CPSO.
"The idea is we need this new individual, to do something that, you know, spans many different departments now," Wysopal said. "It spans engineering, it spans compliance, it might span your supplier management. It certainly spans information risk, but it's changing, and we're not sure that the CISO model really fits for what's needed for the future so that's why we're really calling for a CPSO now." 
The rise of the CPSO is due in part "because the software failure has been growing in volume, variety and impact," Corman said. "I didn't think I'd ever be saying this but we are in fact seeing national security-level cybersecurity failures from a series of accidents and adversaries and nation-states and regulators of course domestically, internationally and in the private sector are taking notice and taking action."
Before joining CISA, Corman was a chief security officer heavily focused on product security and founded an organization called I Am the Cavalry, which emphasized the physical harm possible from software-enabled connected devices. Attacks on large-scale devices in industrial control systems such as those of Colonial Pipeline and a Florida city's water treatment plant demonstrated those dangers to Americans, many of whom found themselves waiting in lines to buy gas last week.   
And where a legacy application used to pull from a few code libraries, modern ones can be 95% libraries calling up hundreds of [application programming interfaces] from dozens of providers, Wysopal said.
At the heart of a new executive order to address cybersecurity threats was the compromise of IT management firm SolarWinds. Adversaries infiltrated the company's software building environment and subsequently compromised scores of their customers, including several government agencies.
"I think [SolarWinds] and its related activity really captivated the attention and political will of many stakeholders in government," Corman said, highlighting the executive order's inclusion of a software bill of materials. 
"So if you're a 'Game of Thrones' fan, I've been saying for a few years now that 'transparency is coming' because one of the core pillars of trust and trustworthiness is greater levels of transparency across the board," Corman said of the SBOM initiative. "Now it looks like it's table stakes for selling high-consequence software to the federal government." 
But providing and making full use of an SBOM demands its own team and advocating with organizational leaders, the CPSO proponents said, adding that its relevance applies all along the ecosystem.
"Remember, we're all in the supply chain, most of us are in the middle, we're going to be both consuming and producing [SBOMs]," Corman said. Describing some of the qualities a good CPSO would have, he said "it often requires someone who can be bimodal, and think of this both as a forest and the trees kind of an issue" and encouraged reaching out to executive stakeholders to help determine risk-based hiring criteria to back related investments. 
"You're not going to get a massive team for this. You're gonna have to inspire, inform and activate a team of avengers to help you do this," Corman acknowledged, referencing a superhero theme CISA has used to recruit cyber defenders.
Corman said secure software engineering knowledge would be really important for the CPSO but that their activities could also involve threat modeling and a focus on security architecture pre-development, more penetration testing and coordinated vulnerability disclosure programs, [product security incident response] and risk management.
"We hope that you start your journey," he said. "Whether you're going to become a chief product security officer, you're gonna work with one or you're really gonna perform a subset of those functions. The increased regulatory scrutiny, the increased market demand gives you the opportunity to maybe redefine and forge another career path than you've had thus far. We're in the face of significant turbulent technological changes, and these may be either threats to your old program or maybe even opportunities for you to insert and uplevel your game."
RELATED PODCAST