White House Names National Cyber Director, CISA Chief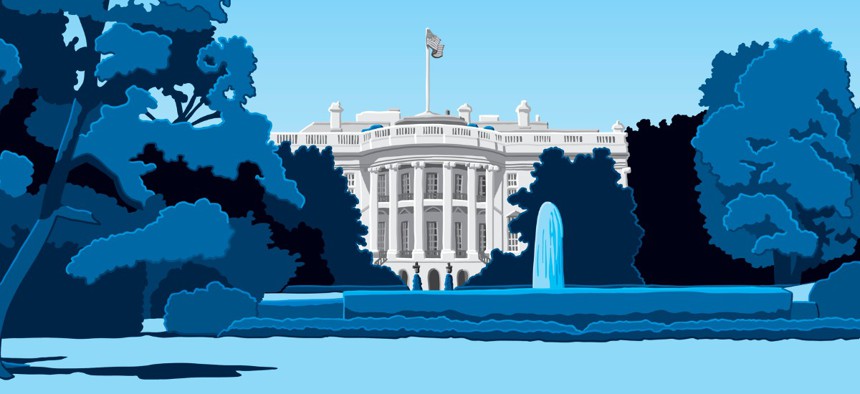 The administration also announced nominees for other Homeland Security Department leaders. 
President Joe Biden plans to nominate Chris Inglis to serve as the country's first national cyber director, Jen Easterly to direct the Cybersecurity and Infrastructure Security Agency, and additional Homeland Security Department leaders.
Lawmakers of the Cyberspace Solarium Commission, where both nominees delivered input, praised their selection Monday.   
Inglis, a former deputy director of the National Security Agency, was also a member of the public-private commission and helped shape the position he'll now fill, if confirmed. His role will involve coordinating the government's civilian cyber defenses as well as those of private-sector critical infrastructure.
"Chris was instrumental in crafting the National Cyber Director recommendation. His wealth of experience in the highest ranks of government cyber operations and policy making ensured that our proposal was grounded in the reality of today," wrote commission members Sen. Angus King, I-Maine, Rep. Jim Langevin, D-RI, Rep. Mike Gallagher, R-Wis., and Sen. Ben Sasse, R-Neb. "But Chris's greatest contribution was his clarity of vision for a future of stability and security in cyberspace, one where the public and private sectors work side-by-side in this critical area."
Easterly also previously served at the NSA, where the White House said she was "instrumental in the design and creation of United States Cyber Command." She spent 20 years in the Army working in cyber operations and intelligence and most recently was the cyber policy lead for the Biden-Harris transition team. She also helped the Solarium Commission check its ideas.
"Jen provided valuable feedback throughout the Solarium Commission's strategy development sessions as one of our 'red team' members," the lawmakers wrote. "Her incisive mind and tenacity will be great assets to CISA as it continues to mature. Strengthening CISA is an essential part of the Solarium strategy, and Jen is just that – a strong pick."
The lawmakers also praised the existing members of the government's cybersecurity leadership, including CISA's Executive Assistant Director for Cybersecurity Eric Goldstein and Deputy National Security Adviser for Cyber and Emerging Technology Anne Neuberger. Neuberger was leading the NSA's cybersecurity directorate before taking the NSC post. Longtime NSA official Rob Joyce is now serving in that role.
"Joyce has a lengthy history with the National Security Agency, serving in multiple positions with a cybersecurity emphasis, including as the Deputy Director to the former Information Assurance Directorate, and as the Director of Tailored Access Operations," reads an April 9 press release from the NSA.
To serve at the Department of Homeland Security, Biden also plans to nominate John Tien for deputy secretary, Jonathan Meyer for general counsel, and Robert Silvers for undersecretary for strategy, policy and plans. The administration also named Ur Jaddou and Chris Magnus as the leaders of U.S. Citizenship and Immigration Services and U.S. Customs and Border Protection, respectively.
Silvers currently advises companies on cybersecurity and critical infrastructure protection at the law firm Paul Hastings LLP. He was also assistant secretary for cyber policy at DHS during the Obama administration, where he was responsible for "engagement on cyber defense with the private sector, the federal government's response during significant cyber incidents, and building diplomatic coalitions to confront the most challenging issues involving security and digital innovation."
"I am excited that President Biden has nominated an extraordinary group of individuals for critical leadership positions in the Department of Homeland Security," Secretary Alejandro Mayorkas said in response. "They are highly regarded and accomplished professionals with deep experience in their respective fields.  Together they will help advance the Department of Homeland Security's mission to ensure the safety and security of the American people. I look forward to working with the Senate in support of their swift confirmation."