CISA Official Calls for Update of Identity Management Guidance in Wake of SolarWinds Compromise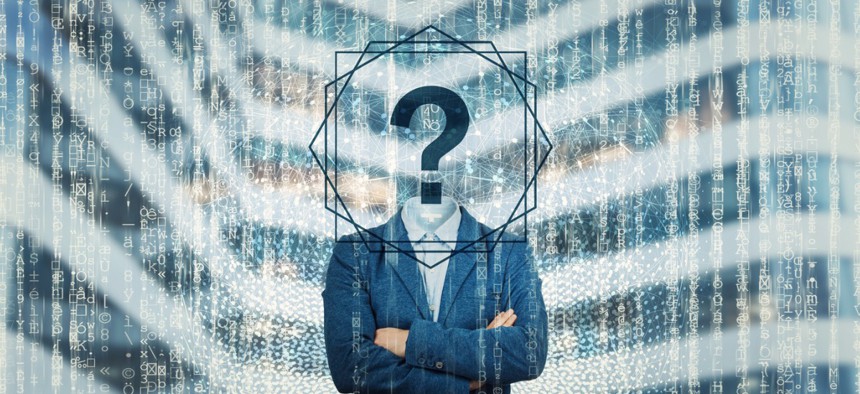 "Identity is everything now," a technical strategist told NIST advisers in a briefing on the hacking campaign.
The way the adversary behind the SolarWinds hack used legitimate credentials to execute a widespread compromise of public and private-sector entities should spur the creation of new guidance on protecting identities, especially as organizations move to the cloud, a Cybersecurity and Infrastructure Security Agency official said.
"With regards to identity, I think that the guidance should be updated to go with the cloud," CISA Technical Strategist Jay Gazlay told the National Institute of Standards and Technology's Information Security and Privacy Advisory Board Wednesday. 
Gazlay provided a forensic brief of the hacking campaign, which leveraged a trojanized update from network management company SolarWinds and techniques like password spraying to gain unauthorized access to at least nine federal agencies and more than 100 private companies. He described actions NIST and the broader government should take in the wake of the breaches, focusing on protection and detection. 
"Our takeaway from this at CISA's space is that identity is everything now," he said, noting that the level of success the adversary achieved with tactics like password spraying was not normal. "We can talk about our network defenses, we can talk about the importance of firewalls and network segmentation, but really identity has become the boundary, and we need to start readdressing our infrastructures in that manner."
Gazlay said the adversary has adapted to measures the government took after the breach of the Office of Personnel Management to defend high-value assets and that increased use of the cloud makes targeting identities much more effective. 
"Instead of going after these data holdings, they're going after the identities that give them access to all the data elements, much broader campaigns," he said. "As we move into a cloud infrastructure where all that matters is the expectation that you are who you say you are to get access to cloud infrastructures, this becomes even more pernicious. Hosted cloud infrastructure is where so many of our assets now exist, they didn't years ago, they do now. If we don't take real care with how our identity structures are monitored and managed, we're not going to be able to go up against sophisticated threat actors ... we don't have the capabilities."
Gazlay said every chief information security officer should be asking themselves questions like "do you know who you're trusting?" and "when did you last validate?" But he said when he spoke to the people who were in charge of managing those risks, they often didn't understand how the access controls work. 
Asked what NIST could do to help, he advocated greater involvement from industry to help their customers correctly configure their environments in a standardized way. 
"I think that we need to have basic configurations across all of our devices," he said. "When talking about cloud infrastructures, Microsoft offers certain ways of doing authentication for email traffic. There are a broad set of configurations that we should work together very tightly with the vendor community to prioritize detection and securing of identity."
He highlighted NIST's National Checklist Program—which uses a Security Content Automation Protocol—as a venue where companies can help their customers more quickly respond to threats.
"Programs like that need to be more prevalent and more used," he said. "We would hope that in the future we can get to a point [where] the vendors are releasing some configuration guidance in a normalized format that is machine-readable and answerable so that people can make educated risk decisions at scale across distributed and federated infrastructures. That is the type of partnership that we should have with industry, understanding, you know 'hey we're starting to see new threat attack, new threat actor activity against these classes of products, let's make sure that we have these configurations over here' to make sure that they're … pushed out and being able to be automated by things like SCAP."
In terms of detection and response, Galzay said only entities that had behavior and analysis techniques installed were able to see that identities had been compromised. "The default purchase for Microsoft 365 that many agencies chose to do a number of years ago isn't sufficient," he added. 
It also doesn't help that the adversary is specifically targeting incident responders and encrypted apps like Signal can be problematic to hide communications because of record-keeping requirements. 
There's not a lot of guidance for dealing with the unprecedented hack, Galzay said, but he did mention one document–NIST Special Publication 800-160 vol. 2—that has been a "north star" for CISA officials working to establish more resilient systems for the future.
"Helping spread the gospel of 800-160.vol 2 is going to be key," he said.