The Hack Roundup: Trump Orders U.S. Cloud Providers to Log Foreign Users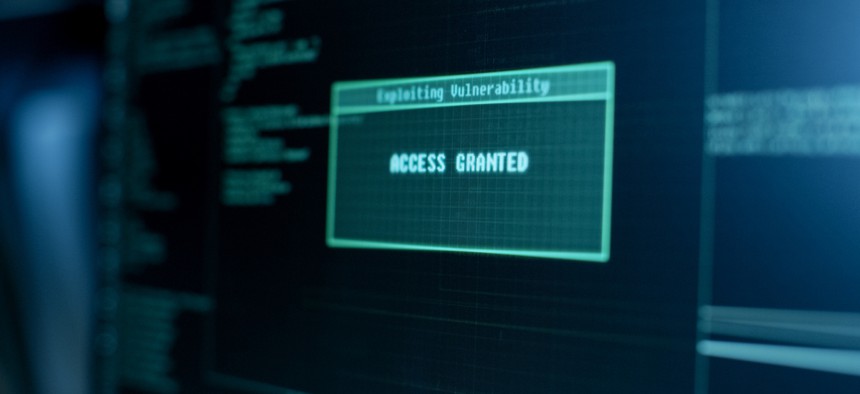 The Trump administration cited security breaches sweeping U.S. government agencies and tech companies in imposing some awesome responsibilities on certain cloud service providers on its way out the door.  
An executive order issued Tuesday evening was among several the administration pushed out amid its final hours in office, but it had reportedly been in the works for over two years. It authorizes the Commerce secretary to prohibit some of the largest tech companies—including infrastructure as a service, or IaaS, providers like Amazon, Google and Microsoft—from doing business with certain foreign entities and to collect detailed records to verify the identity of all foreign persons using their services.       
"Malign actor abuse of United States IaaS products has played a role in every cyber incident during the last four years, including the actions resulting in the penetrations of United States firms FireEye and SolarWinds," National Security Advisor Robert O'Brien said in a statement following the order's release.
Following initial breach reports at those companies, the Cybersecurity and Infrastructure Security Agency and the National Security Agency described how hackers, thought to be Russian, have been able to abuse authentication mechanisms used by cloud services—particularly Microsoft's—to gain unauthorized access to organizations' sensitive data and communications.    
"Infrastructure as a service products," as defined in the order, "is inclusive of 'managed' products or services, in which the provider is responsible for some aspects of system configuration or maintenance, and 'unmanaged' products or services, in which the provider is only responsible for ensuring that the product is available to the consumer."   
That proposal would "set forth the minimum standards that United States IaaS providers must adopt to verify the identity of a foreign person in connection with the opening of an Account or the maintenance of an existing Account," the order states. But it explicitly calls for that minimum standard to include records about, among other things, the person's: name, national identification number, address, means and source of payment, including transaction identifiers, email and telephone, and IP addresses "used for access or administration and the date and time of each such access or administrative action, related to ongoing verification of such foreign person's ownership of such an Account."
To enable threat detection, CISA has also stressed the importance of comprehensive activity logging, something that varies based on Microsoft 365 license levels. 
The order allows for waivers from the requirements if the secretary finds the providers or lessee of the services are following "security best practices to otherwise deter abuse of IaaS products."
After 180 days, the Commerce secretary must also propose regulations that would require U.S. IaaS providers and their resellers to comply with prohibitions or conditions on certain foreign jurisdictions or foreign persons. 
In a blog post following the initial news of the SolarWinds breaches, cybersecurity firm CrowdStrike said it was notified by Microsoft of a reseller attempting, unsuccessfully, to gain access to its emails. 
"Foreign resellers of United States IaaS products make it easier for foreign actors to access these products and evade detection," President Donald Trump wrote, issuing the order.  
Prohibitions on cloud service providers' foreign customers could be based on the secretary finding, among other things, "that reasonable grounds exist for concluding that a foreign jurisdiction has any significant number of foreign persons offering United States IaaS products that are used for malicious cyber-enabled activities or any significant number of foreign persons directly obtaining United States IaaS products for use in malicious cyber-enabled activities."
Such findings would be made in consultation with leaders of the State, Treasury, Defense, Justice, Homeland Security departments and the director of National Intelligence.
The order also calls for the attorney general and the secretary of Homeland Security to seek feedback from industry on how to improve voluntary information sharing about incidents and threats with agencies. The request for feedback would be issued within 120 days, and within 240 days, those agency heads would submit a report to the president on how to encourage such information sharing. 
The order was received with cautious optimism by cybersecurity experts sharing their thoughts with Nextgov.
"I recognize the law enforcement challenges associated with malicious cyber actors who can easily and inexpensively acquire Infrastructure as a Service capabilities for nefarious purposes," Grant Schneider, former federal chief information security officer, said. "This EO will serve as a forcing function for the Biden administration to consider these challenges and whether and how to ultimately implement the EO. Its implementation could serve as a valuable tool for combating malicious cyber activity," Schneider, now senior director of cybersecurity services at the law firm Venable, added.
Harley Geiger, senior director of public policy for Rapid7, predicts debate around cost and privacy concerns. But he noted many financial services providers are already required to collect similar information as detailed in the order, "so there is precedent for rules like these." 
"'Know your customer' requirements for IaaS will undoubtedly make it easier for U.S. government agencies to deter and track criminal use of U.S. IaaS providers, which will benefit cybersecurity," he said.
But while there may be benefits to the order, it's not clear how directly it would address the hacking campaign holding everyone's attention.
"This executive order is more likely to address Hollywood piracy than a SolarWinds-style attack," Elizabeth Wharton, chief of staff of the firm Scythe.io, said.
Meet Raindrop, new malware Symantec discovered while investigating the SolarWinds incident. Raindrop allows attackers to spread through the networks of targeted organizations, according to a blog post by the company's threat hunter team. Raindrop delivers a Cobalt Strike payload like previously identified malware Teardrop, but the two have differences. 
"While Teardrop was used on computers that had been infected by the original Sunburst Trojan, Raindrop appeared elsewhere on the network, being used by the attackers to move laterally and deploy payloads on other computers," the team wrote.
Malwarebytes joins a growing list of cybersecurity companies acknowledging they were targeted by the hacking campaign. The company said the perpetrators behind the SolarWinds incident accessed "a limited subset of internal company emails" through Microsoft O365 and Azure environments, Reuters reported Tuesday. The company said its security software is still safe to use.
One targeted cybersecurity company, FireEye released a white paper and a tool to help defend against attackers in Microsoft cloud environments. The threat group—being tracked as "UNC2452"—moves from on-premise networks to Microsoft 365 through four main ways: stealing an Active Directory token-signing certificate and forging tokens, changing or adding trusted domains in Active Directory, compromising credentials of user accounts with high privileges, and backdooring an existing Microsoft 365 application to use legitimate permissions, according to the blog post. 
"Many of the attacker techniques detailed in the white paper are dual-use in nature—they can be used by threat actors but also by legitimate tools. Therefore, a detailed review for specific configuration parameters may be warranted, including correlating and verifying that configurations are aligned with authorized and expected activities," the team wrote.
Google said its systems were unaffected by the SolarWinds hack. "We make very limited use of the affected software and services, and our approach to mitigating supply chain security risks meant that any incidental use was limited and contained," Google Cloud CISO Phil Venables and Google Information Security Director Heather Adkins wrote in a blog published Jan. 15. The rest of the post explains the company's approach to defense in-depth and other security measures the company supports to secure the software supply chain.