Senate Passes Bill to Stop Scams and Fraud Around Student Debt Relief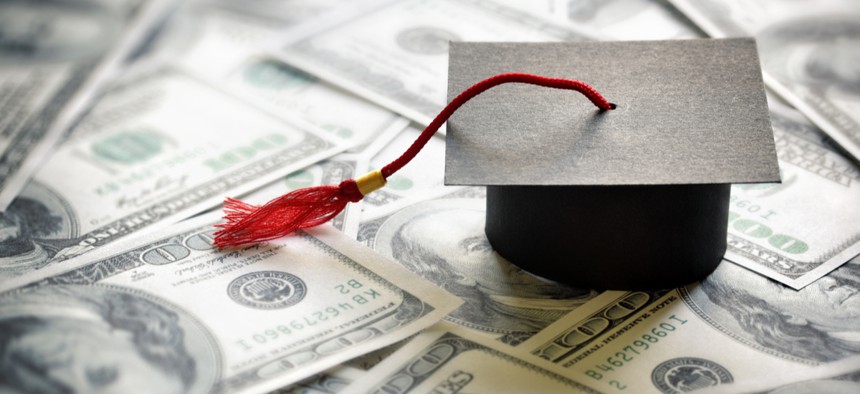 It makes some of these sorts of malicious moves punishable by fines or prison.
The Senate unanimously passed a bipartisan bill that explicitly renders any unauthorized access to the Education Department's information technology systems or agency-issued identification devices for fraud or monetary gain a federal crime.
Scammers would see fines up to $20,000, be forced to serve up to five years in prison—or both—if the Stop Student Debt Relief Scams Act is signed into law before the end of this legislative session.  
The legislation's roots go back to before early 2019 when it was introduced by Sens. Tammy Baldwin, D-Wis., Mike Braun, R-Ind., Jeanne Shaheen, D-N.H., and Deb Fischer, R-Neb.
"Far too many students are already struggling with student loan debt, and they deserve to be protected from scammers and bad actors who are preying on their financial security," Baldwin said Wednesday.
Americans are confronting more than $1 trillion in student loan debt, and reports are constantly surfacing of scammers trying to cash in by tricking those loan borrowers—online or via robocalls—into paying them to supposedly help alleviate amounts owed. It's a problem that has persisted for years. In their announcement, the bill's makers pointed back to a report from the Education Department's Office of Inspector General in early 2018 that urged Congress to advance federal law in a way that could help slow and stop the student loan-related fraud.
This bill aims to boost both the agency's and law enforcement's abilities to pinpoint and control the malicious, scammy work. 
On top of its criminalization measure mentioned above, the bill also mandates the department to, as its co-sponsors put it in a fact sheet, "maintain common-sense reporting, detection, and prevention activities to stop potential or known debt relief scams." This includes proactively reaching out to student loan borrowers whose accounts appear to demonstrate suspicious activities or improper use, according to the nine-page legislation.
Among other requirements, the bill also directs the agency to institute a new form of third-party access that would let legitimate organizations help borrowers navigate repayments within the underpinning system. 
"[I]t is just common sense to stop these student loan debt relief scams that harm hard-working Americans and prevent them from getting ahead," Baldwin said.
President-Elect Joe Biden pledged to put forth a student loan forgiveness plan early into his administration.