DIU, CISA Team Up to Coordinate Cybersecurity Tech Investments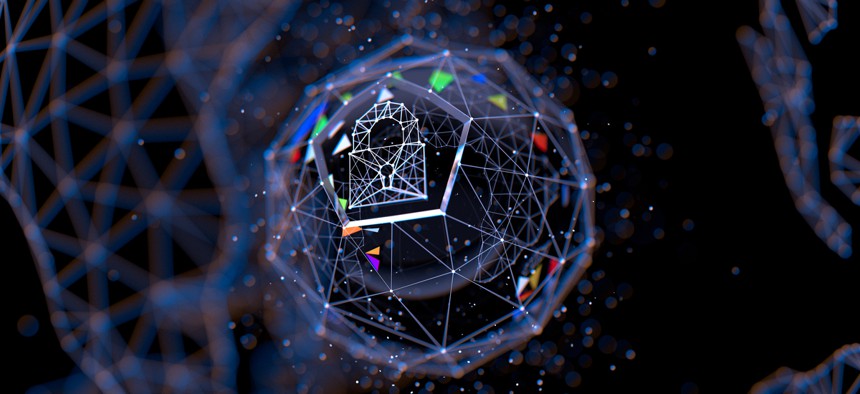 The Defense and Homeland Security departments agreed to develop cybersecurity technologies for national security applications together.
The Defense Innovation Unit and the Cybersecurity and Infrastructure Security Agency are teaming up to share information and coordinate cybersecurity technology investments, DOD announced Thursday. 
DIU, the Pentagon's incubator for commercial technologies developing applications for national security, and CISA, the lead civilian cybersecurity agency that monitors election security and response to the SolarWinds breach, signed a memorandum of agreement Oct. 19, according to Jeff Kleck, DIU's cyber director. The MOA is initially for three years. 
"CISA and DIU have complementary missions and capabilities that both reinforce the Department of Homeland Security and DOD and are additive to one another," Kleck said in the press release. "Together we collectively reach across a broad swath of national interests related to cybersecurity."
Signing the agreement is the first step in the process of determining how to better unify efforts to develop cybersecurity technologies for national security applications across the federal government, and CISA and DIU are just beginning to think about how to coordinate investments and potentially share technology with DHS that DIU has already developed. More details regarding what, exactly, collaboration and coordination of investments will look like are still to come, according to Kleck. 
Sabra Horne, chief of CISA's Innovation Hub, added the two agencies are already sharing information and practices for addressing national security needs.
"Additionally, CISA is eager to see the procurement processes DIU has successfully developed in action and how it uses alternative procurement authorities and methods to quickly obtain commercial solutions to mission problems," Horne said in the press release.
One of the key alternative procurement authorities DIU utilizes—and which it hyped in the press release—is the "other transaction" or OT authority. OT awards allow DOD regulatory flexibility to rapidly incorporate innovative products and services, particularly those provided by nontraditional defense contractors. DIU uses OT agreements under its Commercial Solutions Opening process, according to the press release. 
"We're all about moving at commercial speed," DIU Director Mike Brown said during FedScoop's 2020 Fedtalks event last month. "So commercial companies find it easy to work with us, we can put a company onto a contract to solve a problem within 60 to 90 days of posting for that solicitation."
The press release included a long list of collaboration areas for CISA and DIU, including security operations and incident response, internet of things, blockchain, and identity and access management.
"The intersection of commonality is quite large," Kleck said. "We will learn together about areas of common interest and how the domestic application of DOD capabilities can benefit the nation."