Justice Indicts 80 People In International Nigerian Email Scam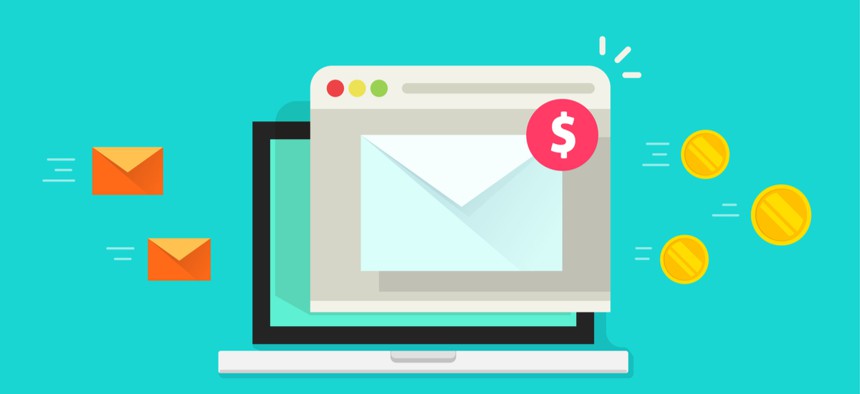 The fraud ring—allegedly led by U.S.-based Nigerian nationals—was working $46 million in email, romance and other schemes when law enforcement pounced.
The Justice Department announced a massive, 252-count indictment of 80 individuals charged in connection with an international Nigerian email fraud scheme.
Email fraud from senders purporting to be Nigerian princes is as old as the internet. But despite their notoriety—and well-established status as a punchline—the scam is still often remarkably successful.
The scale of business email compromise, or BEC, fraud, and the resultant loses, continues to rise, according to the FBI, which began tracking these scams in 2013. From 2015 to 2017, reported loses rose 1,300%, totaling more than $3 billion, according to the bureau.
The individuals arrested and publicly charged Thursday allegedly participated in business email compromise schemes, as well as romance scams and cons targeting the elderly. The group allegedly scammed Americans out of at least $6 million, though investigators found links to schemes totaling an additional $40 million in attempted theft. Victims include businesses of all sizes, law firms and private individuals.
The arrests Thursday included two U.S.-based Nigerian nationals, Valentine Iro, 31, and Chukwudi Christogunus Igbokwe, 38, who allegedly acted as the banking conduits for the scheme.
"Once members of the conspiracy convinced victims to send money under false pretenses, Iro and Igbokwe coordinated the receipt of funds and oversaw an extensive money-laundering network," according to a Justice Department release, citing the indictment.
The indictment was unsealed after authorities arrested 14 people—11 in the greater Los Angeles area, two already in federal custody and another who was arrested earlier in the week, according to officials.
Another alleged coconspirator, Izuchukwu Kingsley Umejesi, 30, evaded law enforcement Thursday and is actively being sought by authorities.
"The remaining defendants are believed to be abroad, with most of them located in Nigeria," according to a Justice Department release.
All 80 persons named in the indictment are charged with conspiracy to commit fraud, conspiracy to launder money and aggravated identity theft. Some of the defendants are also charged with additional fraud and money laundering charges.
Iro, Igbokwe and another defendant, Chuks Eroha, 39, are also being charged for attempting to destroy their phones during the execution of an FBI search warrant on July 2017.
"Today's announcement highlights the extensive efforts that organized criminal groups will engage in to perpetrate BEC schemes that target American citizens and their hard-earned assets," said Paul Delacourt, assistant director in charge of the FBI's Los Angeles Field Office. "Billions of dollars are lost annually, and we urge citizens to be aware of these sophisticated financial schemes to protect themselves or their businesses from becoming unsuspecting victims."