Border Agents Are Searching Through More Travelers' Devices Than Ever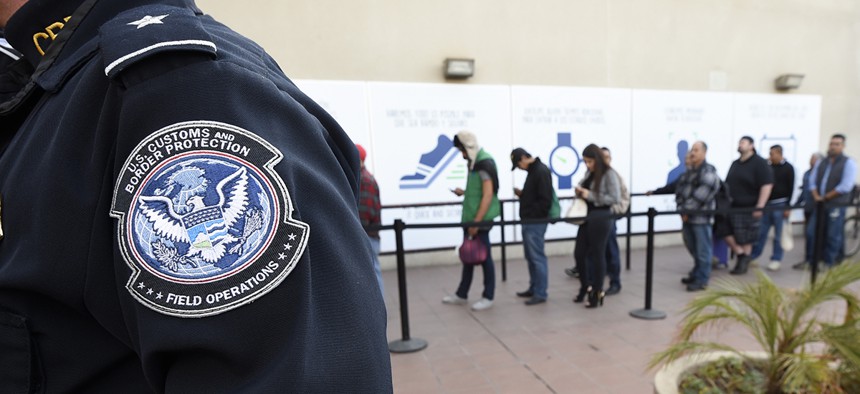 Customs and Border Protection released updated rules for how officials can search phones, laptops and tablets in the age of encryption.
Customs and Border Protection released fresh guidelines on Friday detailing how and when border officials can examine information on electronic devices of travelers entering and leaving the country.
The new directive keeps intact most of the broad authorities given to federal officials at the border while putting some limits on how extensively they can search personal electronic devices. CBP dug through the electronic devices of 30,200 people entering and leaving the country in fiscal 2017, up from 19,051 the previous year.
The order comes as the Trump administration looks to tighten border security and travelers enter the U.S. with record numbers of phones, laptops and tablets in tote.
The policy replaces the previous directive issued in 2009, adapting and providing more thorough instructions on how officials should handle encryption and other advanced technologies.
"In this digital age, border searches of electronic devices are essential to enforcing the law at the U.S. border and to protecting the American people," said CBP Deputy Executive Assistant Commissioner John Wagner in a statement. "CBP's authority for the border search of electronic devices is and will continue to be exercised judiciously, responsibly, and consistent with the public trust."
Electronic device searches help combat terrorism and other illegal activity like child pornography and visa fraud, according to CBP. Despite the nearly 60 percent increase in searches, only about one in every 13,600 international travelers has their devices searched.
Officials still can check local data, but under the new guidance they cannot conduct a more thorough search unless they have reasonable suspicion that the person broke the law or presents "a national security concern." The order maintains that "many factors" can cause suspicion and justify an "advanced search," which uses external equipment to review, copy and analyze the contents of a device.
Federal agents also have the power to access encrypted or password-protected information stored on personal electronics. If individuals don't cooperate in unlocking an inaccessible device, CBP can seize and open it with technical assistance.
The guidance also details the conditions under which CBP can store and share information gathered from personal devices and how agents should deal with sensitive information like medical records and attorney-client communication. Officials also shouldn't detain devices for more than five days without extenuating circumstances, according to the order.
While the policy change marks a shift away from the more ambiguous, wide-ranging authority given to border officials under the Obama administration, some civil liberty advocates don't think it goes far enough.
"It is positive that CBP's policy would at least require officers to have some level of suspicion before copying and using electronic methods to search a traveler's electronic device," said Neema Singh Guliani, legislative counsel at the American Civil Liberties Union, in a statement. "However, this policy still falls far short of what the Constitution requires: a search warrant based on probable cause."
Guliani reiterated travelers should not be obligated to give officials access to their private information and called on Congress to push CBP to further change its policy.