Space Force plans to harness AI to understand threats and challenges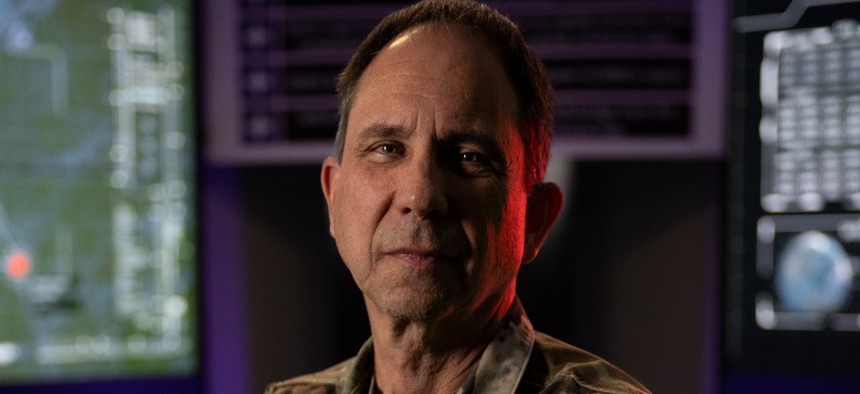 From expanding space domain awareness to combating ever-evolving cyber threats, a top official detailed how the branch plans to leverage artificial intelligence in the near future.
A top Space Force official said the branch is planning to leverage artificial intelligence to expand space domain awareness, maintain space-based platforms and provide command and control capabilities to the U.S military. 
"We need to use every possible form of data available to us, whether that's supplied by our government systems or by our commercial partners or allied partners," said Lt. Gen. John Shaw, deputy commander of the U.S. Space Command, Tuesday at a space innovation summit hosted by the America's Future Series. "Just understanding and awareness is one big use of artificial intelligence." 
AI can be used to help scrape vast troves of data from government and commercial organizations as part of an effort to help understand potential threats and challenges in the space domain, Shaw said.
The amount of data collected from satellites and commercial space projects has continued to grow exponentially in recent years as public and private entities increasingly invest in space-based initiatives, from NASA's Artemis program — which aims to return astronauts to the moon next year — to SpaceX, an American company with the goal of colonizing Mars. 
As organizations continue to launch platforms and space-based systems in the years ahead, Shaw said AI will play a pivotal role in maintaining their operations.
"We won't be able to think that we can control all that by humans in real-time — especially as they get further and further from the planet," he added. 
Shaw also noted how military space operations will likely be impacted by increased space activity, like the growing presence of commercial companies and the proliferation of satellite networks.  
"When we look and see how we would execute that, we're going to need what AI can bring to bear to be effective," he said.
Launched in 2019, the Space Force was established to combat an evolving threat landscape, as well as provide an organizational focus for space operations throughout the military and federal government. 
DOD officials have previously warned that counter-space threats have increased significantly in recent years and expressed concerns that complacency could allow foreign adversaries to gain an advantage in space. 
"We are not going to be the only ones trying to use artificial intelligence on these problems and challenges," Shaw said. "We will have adversaries and competitors that will be doing the same. All the more reason why we need to embrace it, understand it and use it as effectively and as quickly as we can to ensure that we stay ahead."