Biden Admin to Debut New Emerging Tech Policies at Summit for Democracy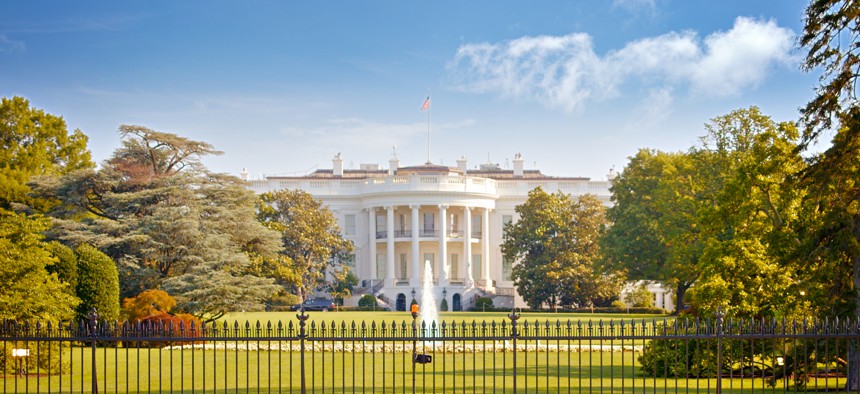 The virtual conference will spotlight how to marry emerging technologies with democratic values, and the U.S. will spearhead new initiatives domestically and abroad.
New guidance on several emerging technologies will be unveiled today by the Biden administration as multiple nations join the U.S. for the second Summit for Democracy, where one of the prevalent themes of the conference will be how to deploy emerging tech in a manner consistent with upholding democratic values. 
During a press call on Tuesday evening, a senior administration official confirmed that the Biden administration plans to make a series of announcements over the course of the week regarding how to leverage digital technologies for better governance.
"We're going to announce the other steps we're taking to counter the misuse of technology and the rise of digital authoritarianism as part of our broader tech agenda," the senior administration official said.
The forthcoming initiatives follow President Joe Biden's recent executive order restricting the use of commercial spyware that threatens the nation's security. 
Upcoming technology policy agenda items at the summit's Thursday event will focus on helping other countries regulate commercial spyware within their borders in a similar manner. Protecting activists, journalists and other vulnerable groups from cyber attacks and coordinating export controls will also be items the U.S. will look to discuss with ally nations. 
"We have a joint commitment on efforts to counter the proliferation and misuse of commercial spyware with a handful…of around 10 different foreign partners who are committed to taking steps like what we did through the executive order," the administration official said.
Along with more coordinated global action on malicious spyware, the Biden administration will be announcing new "guiding principles" on how democratic governments can better harmonize surveillance technology with civil liberties. 
Domestically, the federal government is set to release major playbooks on other emerging technologies beyond spyware. The senior administration official confirmed that the White House Office of Science and Technology Policy will be releasing a national strategy focused on advancing privacy-preserving data sharing and analytics software, while the National Institute of Standards and Technology will launch a new resource center for risk management within artificial intelligence. 
"The idea here is these technologies, of course, have lawful applications, but have also been shown to be heavily misused by authoritarian states," the official said. "And so we want to kind of get states on the record in terms of promoting rules of the road for their use."
The growing need for more international collaboration and cooperation in setting standards for powerful yet burgeoning emerging technologies has grown as these devices are levied against nations' national security. Earlier in February, a series of draft recommendations issued by the White House's National Security Telecommunications Advisory Committee championed bilateral partnerships with allied nations. 
So far, the U.S. has announced a bevy of new bilateral agreements focused on tech innovation, with nations including Spain, Switzerland and Australia, among other countries.