Congress Seeks Creation of National Research Cloud for Artificial Intelligence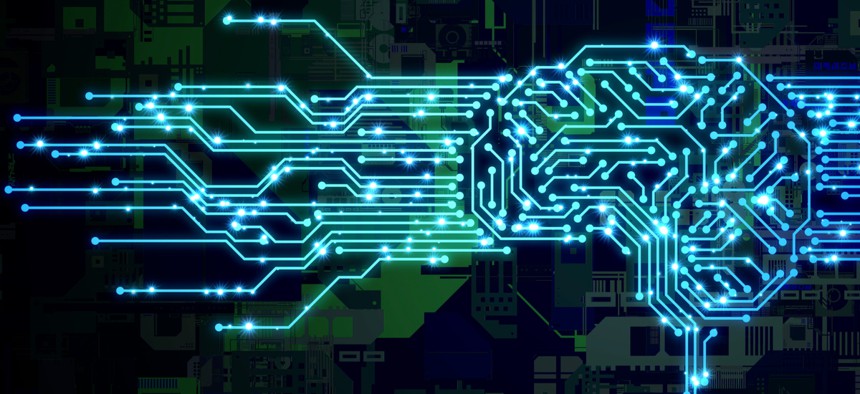 Lawmakers introduced bicameral legislation this week aimed at keeping the United States ahead of China and other adversaries in AI efforts.
A bipartisan cadre of tech-focused legislators in the House and Senate have introduced legislation that would direct the federal government to develop a national cloud computing infrastructure for artificial intelligence research.
Introduced by Sens. Rob Portman, R-Ohio, and Martin Heinrich, D-N.M., Thursday, the National Cloud Computing Task Force Act would convene a mix of technical experts across academic, industry and government. The group would develop a nuanced roadmap for how the nation should build, deploy, govern and sustain a national research cloud for AI.
"With China focused on toppling the United States' leadership in AI, we need to redouble our efforts with a sustained commitment to the best and brightest by developing a national research cloud to ensure our technical researchers get the tools they need to succeed," Portman said in a statement.  "By democratizing access to computing power we ensure that any American with computer science talent can pursue their good ideas."
The bill follows China's increased investment in AI and other emerging technologies. A report submitted to Congress by the National Security Commission on Artificial Intelligence outlined how quickly China is closing in on the United States' tech research hold. The report said the United States "has returned to pre-Sputnik levels" of federal research and development spending and warned China could overtake the United States in R&D spending within the next decade.
"Artificial Intelligence is likely to be one of the most transformative technologies of all time. If we defer its development to other nations, important ethical, safety, and privacy principles will be at risk, which not only harms the United States, but also the international community as a whole," Heinrich said in a statement.  
Reps. Anna Eshoo, D-Calif., and Anthony Gonzalez, R-Ohio, have introduced a companion bill in the House. In a statement, Eshoo said the legislation "ensures that our country will retain our global lead in AI," reimagining how AI research makes use of pooled data, computing power and education resources.
"This task force will help establish a framework for the use of AI in the U.S. that can ensure our innovators are able to lead on the global stage long into the future," Gonzalez said.
The bill also has support from Ohio State University and Stanford University.