Pentagon Confirms Alka Patel to Lead the Implementation of Its New Ethical AI Principles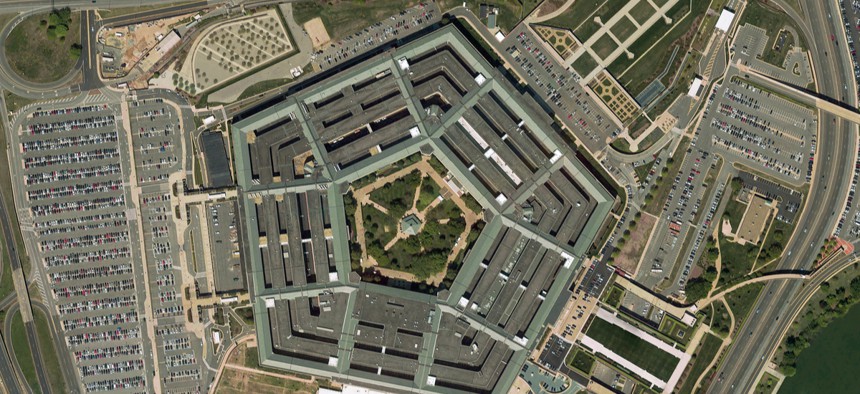 The agency announced it would hire an ethicist in September.
The Pentagon's Joint Artificial Intelligence Center has hired Alka Patel to lead the implementation of its new ethical principles for using artificial intelligence in warfare, Nextgov confirmed.
The JAIC's director, Air Force Lt. Gen. Jack Shanahan, announced the position was filled during a press briefing to unveil the Pentagon's highly-anticipated AI principles on Monday but he was tight-lipped about who assumed the role.
Nextgov later confirmed that Patel is the person the Pentagon tapped for the job. 
"[Patel] is coordinating these efforts for the JAIC," the center's spokesperson Lt. Cmdr. Arlo Abrahamson told Nextgov this week. "She [is] a deep thinker who possesses a strong and proven ethical foundation in her approach to fielding AI solutions." 
Abrahamson did not disclose Patel's official title or start date but said she is now "fully integrated into the JAIC policy team," which she will help lead. In the coming months, the team will bring together thought leaders from across the Defense Department to work on instituting the AI principles, which Abrahamson said would be a "rigorous process aimed at creating a continuous feedback loop to ensure the department remains current with emerging technology innovations in AI." 
JAIC's officials also aim to produce procurement guidance, technological safeguards, organizational controls, risk mitigation strategies and training measures that will be disseminated across the department. Further, Patel is leading the Responsible Use of AI Subcommittee, which Shanahan noted in the press briefing will bring together stakeholders from Defense and military services "to really learn what it takes to implement the principles as currently written." 
Patel's official title isn't listed on her LinkedIn profile, but it does indicate she's been on the JAIC's Strategic Engagement and Policy Team since January. For seven months prior to that, from July 2019 through to 2020, Patel worked as a research intern at the Montreal AI Ethics Institute. She also previously served as Commissioner of the Pennsylvania Governor's Advisory Commission on Asian Pacific American Affairs and Executive Director of Carnegie Mellon University's Risk & Regulatory Services Innovation Center, which her profile said focuses on data analytics, cybersecurity, privacy, artificial intelligence and safe cities. She's also worked as managing director and senior counsel at the Bank of New York Mellon.
Shanahan sparked significant media coverage in September when he announced the JAIC's intent to "hire an ethicist to help guide the [department's] development and application of artificial intelligence technologies." Abrahamson did not say whether Patel was the aforementioned ethicist or if anyone else with an ethicist title was on the team, but said: "Patel brings a broad cross-section of experience from the private sector in managing the technical, policy, legal, and ethical aspects of building and adopting emerging technology." He added that "her diverse skills and experience in the private sector made [Patel] the right fit for the JAIC to help advance the implementation of AI ethical principles for [Defense]."
Abrahamson also clarified that when the JAIC's leader "said he was going to hire an ethicist, his intent was to hire a team that would be responsible for implementing AI principles and governance standards." 
"Our policy team is made up of AI experts who have an ethicist background along with policy experience," Abrahamson said. "That was always the intent."
Lindsey Sheppard, a fellow with the Center for Strategic and International Studies' international security program told Nextgov Thursday that AI is raising questions on the role of human decision-making, bias in data and outcomes, and use of lethal force across the Defense Department and the nation. For that reason and beyond, placing such a sharp focus on ethical use is necessary, she said. 
"I'm pleased that they're prioritizing ethics in hiring. It demonstrates a commitment to using AI responsibly. That's step one. Step two is making sure that the team is empowered to guide and influence AI development and deployment," Sheppard said. "I'm waiting to see how implementation goes or if the new hires are effectively sidelined within the bureaucracy."
Sheppard noted that the role of "AI ethicist" is relatively new, though "we've always had to think about the ethics and moral principles that guide how Americans engage in armed conflict." In today's world—one where Defense is already exploring the use of an AI-based decision aids system and tools for "battlefield networked lethality technologies"—Sheppard said it's critical for the department to have not just one full-on ethicist, but a cadre of experts with diverse capabilities to guide the principles' implementation.
"You have to have a team. This is truly an interdisciplinary job to balance technology maturity, ethics, legal requirements, and operational needs. The team's experience should reflect that," she said. "Trying to find a single person with all that expertise and who can be successful in the Defense's bureaucracy is looking for a unicorn. The position would never get filled."
Going forward, Sheppard said it's imperative that the JAIC's ethics-focused bunch get out of the office to see what's really needed from the budding technology from the frontlines in the field.
"You don't get that knowledge and experience sitting at a desk in D.C.," she said. "I hope they've got a good travel budget."
Patrick Tucker contributed to this report.