Trump Reestablishes Science and Tech Advisory Council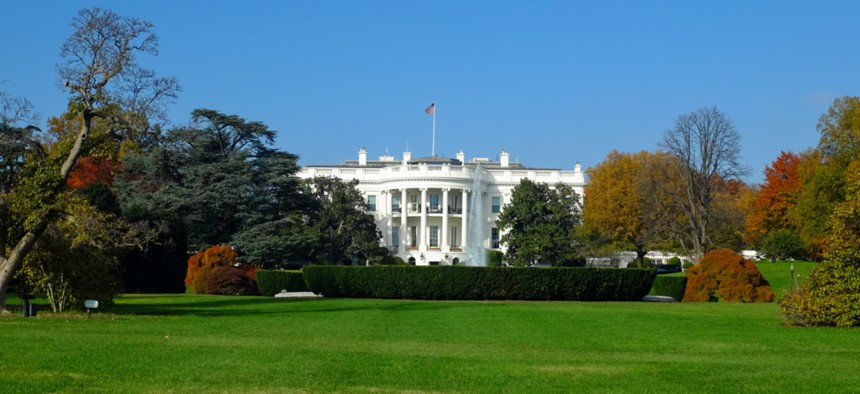 After lying dormant for almost three years, the president signed an executive order reestablishing the President's Council of Advisors on Science and Technology and naming seven of 16 potential members.
After almost three years as a vacant husk among federal councils, President Trump announced Tuesday the reestablishment of the President's Council of Advisors on Science and Technology, with new leadership and a new cast of advisers.
The council, also known by its acronym PCAST, was created in 2001 by then-President George W. Bush and later recommissioned by President Barack Obama in 2010. Trump revived the council Tuesday.
"Since World War II, our nation's greatest scientists and engineers have advised the federal government, guiding the United States through the nuclear age, the mission to the moon, and the transformations of the digital revolution," according to an executive order signed Tuesday. "Emerging technologies like artificial intelligence and quantum information science are now on the horizon, and how we address their development will determine whether they give rise to new American industries or challenge American values."
The executive order reestablishes the council with room for 16 members from the private sector and academia. The council will be led by Office of Science and Technology Policy Director Kelvin Droegemeier as chair along with Executive Director Edward McGinnis, who served as the Energy Department's principal deputy assistant secretary for nuclear energy until his retirement in August.
"By convening a diverse group of our nation's foremost leaders across a broad range of fields, we can leverage the full innovation ecosystem, solve some of the nation's greatest challenges, and ensure America's science and technology leadership for generations to come," Droegemeier said in a statement Tuesday.
While the council has 16 seats, the inaugural class will have seven advisers, including:
Catherine P. Bessant, of North Carolina, chief technology officer at Bank of America.
Dario Gil, of New York, director of research for IBM Research.
Sharon Hrynkow, of Virginia, senior vice president for medical affairs at Cyclo Therapeutics.
H. Fisk Johnson, of Wisconsin, chairman and chief executive officer at S.C. Johnson & Son, Inc.
Attiganal Sreeram, of Michigan, vice president and chief technology officer at Dow Chemical.
Shane Wall, of Oregon, chief technology officer and global head of HP Labs, HP Inc.
K. Birgitta Whaley, of California, director of the Quantum Information and Computation Center at University of California, Berkeley.
In their advisory role, the members will offer input on how to ensure America remains a technological leader in the future, as global competitors close the gap in key areas like artificial intelligence, quantum computing and advanced telecommunications technologies like 5G.
"Science is a national treasure and advocating for its advancement is essential for our future," Gil said in a statement. "The emergence of next generation technologies, such as AI and quantum computing, require creative new models of cooperation between government, academia and the private sector. These models need to be designed to capture the tremendous talent and ingenuity found in every corner of this country."
The council will also look at how to bolster the country's science, technology, engineering and mathematics, or STEM, workforce and the implications technological advancements will have on national security.
"Advances in science and technology are major drivers of US economic growth and they contribute to our nation's security," Hrynkow agreed. "I am delighted to serve on PCAST to work with colleagues across many disciplines to find solutions to critical S&T challenges facing our nation."
Per the executive order, the council's charter will sunset after two years, unless the president reestablishes the group with a new order extending the term.
RELATED