White House Taking its Artificial Intelligence Messaging International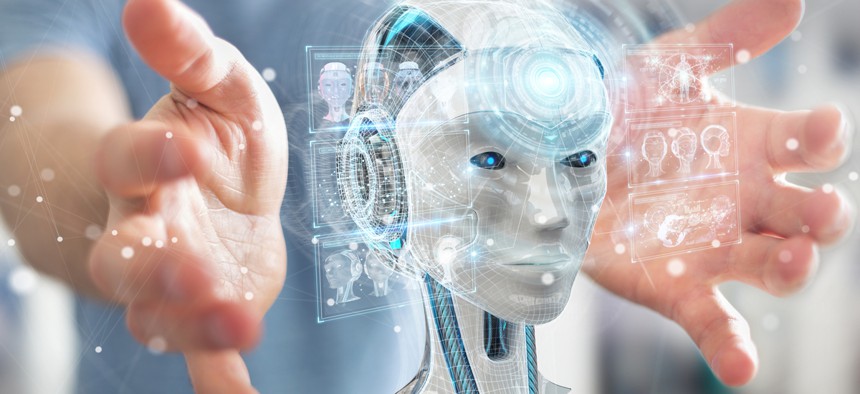 The Trump administration is making its voice heard across global organizations.
The White House is deliberately engaging with "like-minded international allies" to assist in the stewardship of artificial intelligence and help the world recognize its full potential, Assistant Director for AI in the Office of Science and Technology Policy Lynne Parker said Thursday.
"There are a lot of conversations internationally right now on AI," Parker said at the National Academy of Public Administration's Forum on Artificial Intelligence, held in Washington. "And we are leading many of those conversations."
Parker explained that the Organisation for Economic Co-operation and Development, the G7 and G20 international forums and organizations within the United Nations are all addressing the appropriate use of AI at a global level, and America's top federal officials are actively involved in those efforts.
For instance, she noted OECD is likely to publish recommendations on governments' use of AI in May. Relatedly, the G7 released the Innovation Ministers' Statement on Artificial Intelligence in 2018, which stressed the importance of both using AI to support economic growth and helping ensure that the budding technology is trustworthy and used in beneficial ways.
"All of these activities are activities that we are deeply involved in, and again, we're really promoting an international environment that's supportive of American innovation, but certainly with a focus on AI that is trustworthy and that we are comfortable adopting," she said.
Parker also said because the international landscape is extensively saturated with so many workstreams, programs and activities around AI, the government is not planning to introduce more. Rather, the administration is working to identify the areas and venues in which agencies can make the most impact and help shape global conversations in ways that are consistent with American values.
"Certainly we don't want to turn into an authoritarian state-like use of AI where we all feel like we have Big Brother looking over us at all times, that's definitely not what liberal democracies want," Parker said. "But at the same time, you want to find out what are the ways that we can implement AI in ways that we all think are consistent with our values, while also not being so scared of AI that we don't even let anyone benefit from it because we are afraid that something might go wrong, when in fact, it hasn't. But that's a conversation, right: where is the line?"