The U.S. Could Regulate AI in the Name of National Security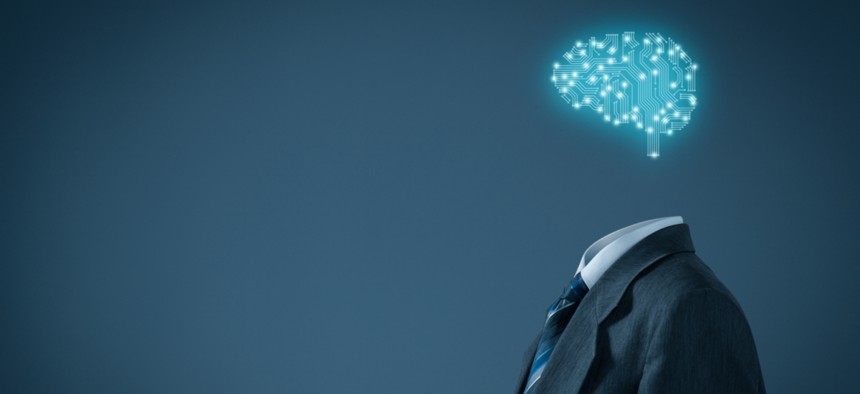 These regulations would be target a big name in AI: China
Artificial intelligence technology has the capability to be the most impactful software advance in history and the U.S. government has no idea how to properly regulate it.
The U.S. does know that it doesn't want other countries using its own AI against it. A new proposal published Monday by the Commerce Department lists wide areas of AI software that could potentially require a license to sell to certain countries. These categories are as broad as "computer vision" and "natural language processing." It also lists military-specific products like adaptive camouflage and surveillance technology.
The small number of countries these regulations would target includes a big name in AI: China. Donald Trump, who has placed tariffs on hundreds of billions of dollars of Chinese goods as part of a simmering trade war, has long railed against China's alleged theft of intellectual property. This proposal looks like a warning from U.S. officials, just as Chinese president Xi Jinping aims to boost AI in his own country.
"This is intended to be a shot across the bow, directed specifically at Beijing, in an attempt to flex their muscles on just how broad these restrictions could be," says R. David Edelman, a former adviser to president Barack Obama who leads research on technology and public policy issues at the Massachusetts Institute of Technology.
On two occasions this year, the White House has moved to stop China from receiving tech exports on national-security grounds. The U.S. already regulates certain exports to China, and products capable of military use are required to be licensed before they can be exported, as is the case with North Korea, Syria, and Iran.
Since AI software isn't a device or a physical product, it could prove a difficult task to restrict how the technology flows out of the country, says Jack Clark, policy director at the nonprofit OpenAI. He argues that artificial intelligence, as a dual-use technology, can be utilized as a weapon or tool. Because AI is not tethered to a specific physical device, regulating it must address how a broad technology could function on any computer.  "It's like trying to restrict math," Edelman says.
In addition, tech companies regularly post open-source AI software and tools on the internet, in an effort to get more people using their paid services and expanding the reach of AI tools in general. It's still unclear whether open-source code would be called an export. Publicly available code was exempt when the U.S. regulated the export of encryption.
These kinds of hard questions are needed for sensible regulation, Clark says: "I'm happy to see this because it's a conversation that needs to be had. It's going to be a difficult and frustrating process because it's complicated issue."
Negotiations will be complicated by the 30-day window offered for comments, which Edelman and Clark said is unusually short.