DHS Employees Form Grassroots Community of Interest Around Artificial Intelligence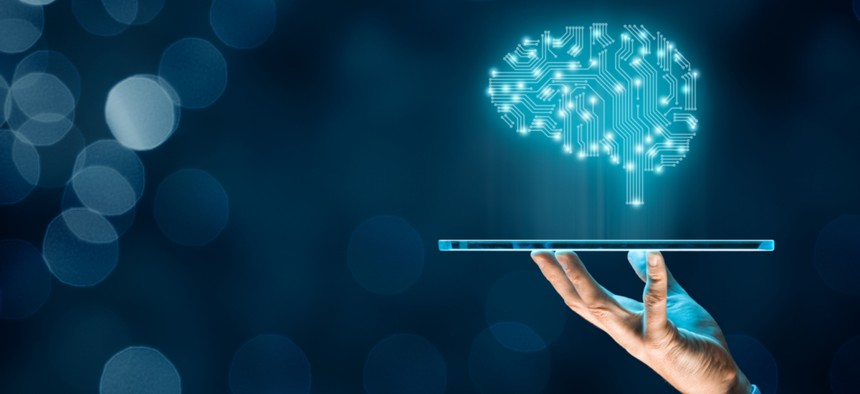 After a well-attended kickoff meeting this summer, the budding AI community of interest is looking at how best to grow.
As artificial intelligence moves from science fiction to reality, a group of employees from across the Homeland Security Department have joined together to form a community of interest focused on the promise of AI and its real-world applications.
Knowing that AI would be of great interest to his colleagues, Patrick Carrick, chief scientist for Homeland Security's Science and Technology Directorate, put out the call to the entire department for anyone interested to join him for a kickoff session in July. Carrick and his team initially expected about 40 people would be interested. Hundreds attended in person and online, according to a release about the community's progress getting started.
The community will explore the ways in which AI is evolving and how it can be used to assist with the department's mission.
As an example, Carrick cited the troves of data being created by and pouring into the agency. While all that data holds great potential to help the department and other law enforcement agencies protect the nation, "Eventually data becomes so large, no person can understand it or use it effectively," he said.
That's one area where AI can likely help, though first the department needs to fully understand the technology—both where it is today and where it can go. Carrick hopes the community of interest can help.
Since that initial meeting, Carrick and others have been working on how best to move the community forward, including getting both bigger and smaller.
On the smaller side, the group is considering forming sub-communities based around specific missions. In doing so, DHS would ensure the work is focused on how AI can support the agency's mission and avoid becoming just an academic exercise.
Carrick also has ideas for scaling the community's work by partnering with other agencies, most notably the Defense Department, which has communities of interest of its own.
Beyond AI, Carrick said he plans to created communities of interest around quantum computing and synthetic biology in the near future, noting these are among the government's top research priorities.