IARPA Wants to Use Machine Learning to Help Prevent Terrorist Attacks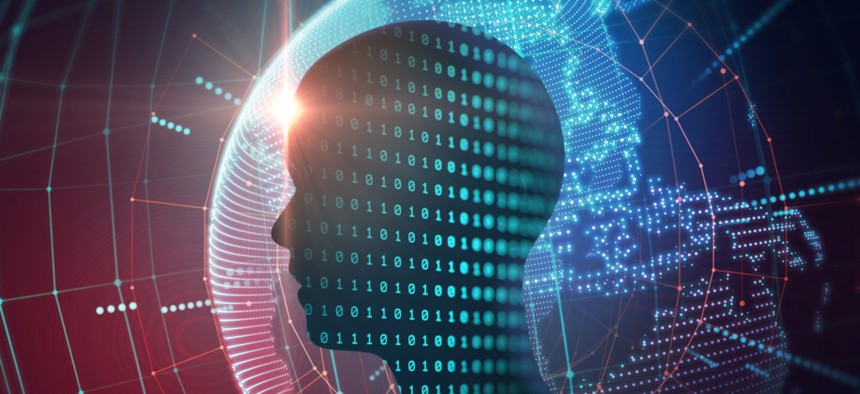 Automated video monitoring could also help detect threats more efficiently than human operators.
The intelligence community thinks machine learning could help law enforcement rapidly spot suspicious activities caught on video and thwart potential terrorists before they launch an attack.
On Friday, government researchers kicked off a project to develop software that would allow computers to interpret videos with as much detail as humans can—without getting tired like a human viewer would. Deep Intermodal Video Activity could be used to find and track potential wrongdoers more accurately and efficiently, said officials at the Intelligence Advanced Research Projects Activity.
"There is an increasing number of cases where officials and the communities they represent are tasked with viewing large stores of video footage in an effort to locate perpetrators of attacks or other threats to public safety," said Terry Adams, the DIVA program manager at IARPA, in a statement. "The resulting technology will provide the ability to detect potential threats while reducing the need for manual video monitoring."
Automated video monitoring could also help detect threats outside government buildings and high-traffic public spaces, and notify officials before a potential attack gets off the ground, IARPA said.
Researchers plan to roll out DIVA in three phases: the initial software would pick up general activities, like a person holding an object or getting out of a car, and later iterations would detect more complex behavior, like a person carrying a gun or dropping off an object somewhere.
The first phase will focus mostly on footage from stationary security cameras, but later stages will expand to include body camera and infrared video, according to IARPA.
While such technology may raise concerns over privacy and government surveillance, Adams said the DIVA project won't track the identities of specific individuals and will be implemented in ways that protect personal privacy. He told Nextgov the first version of the software is scheduled to roll out in December 2018.
IARPA enlisted research teams from Carnegie Mellon University, Johns Hopkins University, University of Maryland, IBM, SRI International, and Systems and Technology Research to work on the project, according to Adams. Kitware Inc. and the National Institute of Standards and Technology will collect data and test the new systems.