Author Archive
Joseph Marks
Senior Correspondent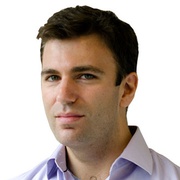 Joseph Marks covers cybersecurity for Nextgov. He previously covered cybersecurity for Politico, intellectual property for Bloomberg BNA and federal litigation for Law360. He covered government technology for Nextgov during an earlier stint at the publication and began his career at Midwestern newspapers covering everything under the sun. He holds a bachelor's degree in English from the University of Wisconsin in Madison and a master's in international affairs from Georgetown University.
Cybersecurity
A governmentwide inspector general would have a broader view of cyber deficits than individual agency IGs, Sen. Sheldon Whitehouse, D-R.I., says.
Cybersecurity
The award marks the largest ever Booz Allen federal task order, the contractor said.
Podcasts
Congressional Cybersecurity Caucus co-founder Rep. Jim Langevin, D-R.I., wants more cabinet secretaries to make cyber a top priority.
Cybersecurity
Only three people commented on the rule implementing the Kaspersky ban.
CIO Briefing
Last week also saw a showdown over a phony FCC DDoS attack and a new cyber law to protect small businesses.
By

Jack Corrigan and Joseph Marks
Cybersecurity
The department wants industry's input on how to detect malicious and counterfeit tech in the government's supply chain.
Cybersecurity
An inspector general determined last week the commission misattributed a commenting system outage during the net neutrality debate to a deliberate digital attack.
Cybersecurity
Lawyers for the government and the Russian anti-virus company have filed their last briefs before arguing before a judicial panel in September.
CIO Briefing
Top national security and intelligence leaders pledged to defend the country from foreign influence campaigns.
By

Joseph Marks and Jack Corrigan
Cybersecurity
The vice president delivered a fiery campaign-style cybersecurity speech at a Homeland Security cyber conference Tuesday. Here's an explainer.
Cybersecurity
The department is examining several specific companies as potential supply chain cyber threats.
Cybersecurity
The center will free up NCCIC to work on cyber threat sharing and incident response, officials say.
Cybersecurity
The committee wants to broaden DHS' authority to kick questionable contractors off government networks.
CIO Briefing
Plus the annual defense authorization bill is poised to pass.
By

Joseph Marks and Jack Corrigan
Cybersecurity
The spy agency also fell short on numerous information security requirements, according to its first public audit overview.
Cybersecurity
The DMARC protections are already required for civilian agencies.
Cybersecurity
The president and OMB director should pester Cabinet officials about cybersecurity regularly, a former official says.
Policy
Congress packed a lot of tech and cyber changes in the NDAA.
Cybersecurity
The committee also forwarded legislation to codify Homeland Security's CDM program.
CIO Briefing
Lawmakers also introduced bills to protect against drones and make sure you get texts about incoming missiles in this week's bill watch.
By

Joseph Marks and Jack Corrigan