A New Congress Brings New Tech Priorities and Increased Oversight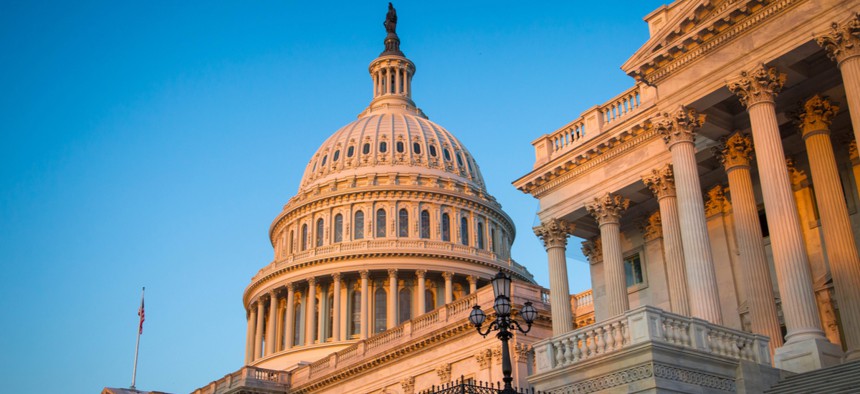 The midterm elections also left a big cyber vacancy on the Senate Homeland Security Committee.
Democrats' House takeover and shifts in the Senate landscape are bound to shift Congress's tech and cyber policies. Here's a rundown.
Pushing on Privacy
For starters, you can expect the debate over online privacy to grow louder in the coming months, according to Rep. Ro Khanna, D-Calif. Khanna listed personal privacy and data security among the party's top tech priorities at a Washington Post event on Thursday. Rep. Frank Pallone, D-N.J., separately indicated privacy could become a key issue for the House Energy and Commerce Committee in the upcoming congressional term.
Democrats will also push to expand internet access to more Americans, retrain the workforce for the digital economy and reverse the Federal Communications Commission's decision to repeal net neutrality regulations, Khanna said.
However, the White House doesn't expect the Democratic House takeover to affect its tech agenda, Chris Liddell, White House deputy chief of staff for policy coordination, said. The administration plans to continue its efforts to modernize federal IT and drive innovation by keeping regulators away from the tech sector, Liddell said.
Don't Overlook Oversight
It remains unclear exactly how Democrats' agenda will play out on the House Oversight Committee, which monitors federal contracting and IT issues.
Rep. Elijah Cummings, D-Md., is widely expected to take over the investigative body, and Reps. Robin Kelly, D-Ill., and Gerry Connolly, D-Va., have been floated as potential chairs for the IT and Government Operations subcommittees. Kelly told Nextgov she hopes to focus on workforce retraining programs and accelerating government's adoption of emerging technologies. Connolly said he expects the committee to increase pressure on agencies to comply with the Federal IT Acquisition Reform Act and to be an advocate for the federal workforce.
Elsewhere in Congress, lawmakers have pledged investigations into White House digital security vulnerabilities, including the president's alleged use of an unsecured smartphone.
A Homeland Vacancy
Sen. Claire McCaskill, D-Mo., was among the red state Senate Democrats ousted in Tuesday's elections, leaving a vacancy for ranking member on the Senate Homeland Security Committee.
McCaskill frequently pushed the committee on cybersecurity issues, including election security. She's also the main sponsor of a bill that would give the Homeland Security Department increased authority to protect federal supply chains from cyber threats.
There's no clear candidate to replace McCaskill as the committee's top Democrat yet. Members Maggie Hassan, D-N.H., and Gary Peters, D-Mich., have also shown strong interest in cyber topics. Member Heidi Heitkamp, D-N.D., also lost her seat Tuesday.
Here's a Big Idea
Here's a big idea for House Democrats to consider as they take control of the people's chamber: How about a congressional digital service that's modeled after the General Services Administration's internal tech startup 18F and that launches technical fixes that improve constituent services.
That's one of several dozen recommendations in the Demand Progress think tank's "Get the House in Order" report that went online recently.
Other recommendations include ramping up cybersecurity training for lawmakers and House staffers, appointing a chief transparency officer or ombudsman and developing digital tools to assist the amendment process.
First Principles
The U.S. needs to surge cyber cooperation between the public and private sectors and dramatically ramp up cyber education and training in order to prepare for an era of advanced cyber conflict, according to a trio of recommendations from Rep. Will Hurd, R-Texas, and a slate of advisers to the Aspen Institute's Cyber Strategy Group, released Thursday.
The group's most involved recommendation is a set of "first principles" for securing internet-connected devices. Those first principles include that security should be "baked in" to Internet of Things products, that consumers should be able to update devices' software to install patches and that vendors should be transparent about connected devices' security and privacy protections.
Hurd co-chairs the Aspen group with Lisa Monaco, who was homeland security adviser to President Obama. The group also includes House Intelligence Committee ranking member Adam Schiff, D-Calif., as well as former Intelligence Chairman Mike Rogers, a Michigan Republican, and former committee member Jane Harman, a California Democrat.
Coming Up:
Congress will be back in session this week with a couple of tech-and-cyber-focused hearings on the docket.
At 10 a.m. on Wednesday, the House Veterans Affairs Technology Modernization Subcommittee will check in on the Veterans Affairs Department's electronic health records overhaul.
At 3 p.m., the House Homeland Security Subcommittee on Emerging Threats and Capabilities will discuss ways to coordinate the Defense and Homeland Security departments' cyber efforts.
Also at 3 p.m., the Senate Armed Services Committee will ponder private sector cyber acquisition practices.