Author Archive
Joseph Marks
Senior Correspondent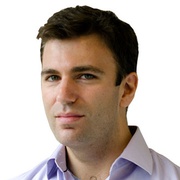 Joseph Marks covers cybersecurity for Nextgov. He previously covered cybersecurity for Politico, intellectual property for Bloomberg BNA and federal litigation for Law360. He covered government technology for Nextgov during an earlier stint at the publication and began his career at Midwestern newspapers covering everything under the sun. He holds a bachelor's degree in English from the University of Wisconsin in Madison and a master's in international affairs from Georgetown University.
Cybersecurity
The strategy comes shortly after a directive that reduced interagency checks before a U.S. cyber strike.
Cybersecurity
CrowdStrike is authorized to protect 'moderate impact level' cloud-based government systems.
Cybersecurity
The breach may have compromised employee personal information in less than 1 percent of email inboxes.
Cybersecurity
The office isn't effectively monitoring cyber protections after it shares student information, including with collection agencies.
Cybersecurity
The grants are focused on the effect outages could have on critical infrastructure.
CIO Briefing
It was a whirlwind week on the Hill. Here's the Nextgov rundown.
By

Jack Corrigan and Joseph Marks
Cybersecurity
The Russian anti-virus software company faces what could be its last chance to make its case against a U.S. governmentwide ban.
Cybersecurity
The bill would create the first departmentwide bug bounty in the civilian government.
Cybersecurity
The inspector general's report describes poor communication and combatant commanders who hadn't tallied up their cyber resources.
Policy
The new executive order describes a process for sanctioning digital interference, propaganda and any other efforts to meddle in U.S. elections.
Cybersecurity
Yes, one of them was "password"—and even in 2012 there was no excuse for that.
CIO Briefing
CIO Sam Musa previously worked at the Equal Employment Opportunity Commission and FBI.
Cybersecurity
Some contractors may not be aware the ban applies to them or that they're running Kasperksy in the first place. Others don't understand how complex removing it will be.
CIO Briefing
The House passed bills on cyber sanctions, supply chain security and CDM last week.
By

Jack Corrigan and Joseph Marks
Cybersecurity
The Transportation Department started with a bug hunting campaign that turned up unexpected vulnerabilities in headquarters computer systems.
Cybersecurity
The Grand Slam charges target a single North Korean hacker for Sony, WannaCry and the Bangladeshi bank heist.
Cybersecurity
That muscular response strategy may sow confusion and risk escalation, a cyber law scholar says.
Cybersecurity
The move comes after Congress took action in the past year to boot the Russian anti-virus maker Kaspersky Lab and the Chinese telecom firms Huawei and ZTE from federal networks.
Cybersecurity
The Commerce Department agency will begin gathering feedback for a privacy framework at a Texas conference in October.
CIO Briefing
Plus a familiar face gets confirmed as the Energy Department's first assistant secretary for cybersecurity.
By

Jack Corrigan and Joseph Marks