Author Archive
Joseph Marks
Senior Correspondent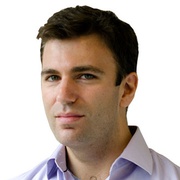 Joseph Marks covers cybersecurity for Nextgov. He previously covered cybersecurity for Politico, intellectual property for Bloomberg BNA and federal litigation for Law360. He covered government technology for Nextgov during an earlier stint at the publication and began his career at Midwestern newspapers covering everything under the sun. He holds a bachelor's degree in English from the University of Wisconsin in Madison and a master's in international affairs from Georgetown University.
Cybersecurity
The National Protection and Programs Directorate will soon be called the Cybersecurity and Infrastructure Security Agency.
Cybersecurity
The agency hasn't implemented one-third of an auditor's cybersecurity recommendations.
Cybersecurity
Over 100 people gathered off the tip of Long Island this month to roleplay a cyberattack that takes out the U.S. electric grid for weeks on end.
---
CIO Briefing
The midterm elections also left a big cyber vacancy on the Senate Homeland Security Committee.
By

Joseph Marks and Jack Corrigan
Emerging Tech
The previous version of the plan focused on incentivizing private sector research and expanding diversity in the cyber workforce.
Cybersecurity
The department wants to be able to provide cyber training webinars to 5,000 simultaneous users.
Cybersecurity
The effort mirrors a Pentagon plan to improve identity verification on mobile devices.
Cybersecurity
The artificial intelligence program will replace tedious work done by human analysts.
Cybersecurity
DHS officials met Thursday with officials from the communications, electricity and finance sectors.
Cybersecurity
The proposed acquisition rule will require only original manufacturers or vetted resellers supply some components.
Cybersecurity
The agency isn't patching vulnerabilities quickly enough or fixing longstanding information security weaknesses.
Cybersecurity
The Homeland Security Department hopes campaigns can cooperate on cybersecurity rather than compete.
Cybersecurity
The task force will be managed by Homeland Security Department's new long-range cyber planning organization.
Cybersecurity
A survey found that U.S. adults think it's highly likely some nation will try to interfere in the midterms and aren't confident government or industry can stop it.
Cybersecurity
The new guidance also requires agencies to justify buying cyber monitoring tools that aren't vetted by Homeland Security.
Cybersecurity
The Civilian Cyber Corps would be modeled on the Civil Air Patrol and volunteer firefighters.
Cybersecurity
The research road map urges examining the long-term effects of laws, regulations and supply chain vulnerabilities.
Cybersecurity
The government's current system of Einstein cyber threat sensors isn't well-suited to the scale and complexity of cloud systems.
Cybersecurity
Tech implementers are far less likely to consider the Homeland Security Department's cyber program effective than their managers—either in its current or final form.
Cybersecurity
The tightness of an election is just one factor in where the Homeland Security Department will field its Election Day cybersecurity teams.