Author Archive
Joseph Marks
Senior Correspondent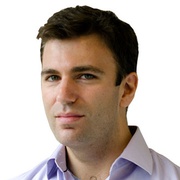 Joseph Marks covers cybersecurity for Nextgov. He previously covered cybersecurity for Politico, intellectual property for Bloomberg BNA and federal litigation for Law360. He covered government technology for Nextgov during an earlier stint at the publication and began his career at Midwestern newspapers covering everything under the sun. He holds a bachelor's degree in English from the University of Wisconsin in Madison and a master's in international affairs from Georgetown University.
Cybersecurity
That leaves their partner agencies more vulnerable to malware attacks.
Cybersecurity
The draft bill also orders a study on advanced location tech for mobile 9-1-1.
Cybersecurity
The bill increases spending on Homeland Security's Einstein and Continuous Diagnostics and Mitigation cyber systems.
Cybersecurity
The bill would establish an interagency commission to help vet supply chain cybersecurity risks.
Cybersecurity
The State Department's focus now is punishing nations that violate cyber norms, not pushing new norms, the State Department's Robert Strayer says.
CIO Briefing
Congress and the executive branch continue wrestling over Chinese telecom ZTE.
Cybersecurity
If the Consumer Product Safety Commission required IoT makers to outline their security protections, the Federal Trade Commission could go after false claims.
Cybersecurity
So far, 20 of 23 major agencies are plugged into the dashboard. The last three should be on by the end of July.
Cybersecurity
Some still aren't sure who counts as a cyber worker and who doesn't.
Cybersecurity
The Senate confirmed a cyber lead at Homeland Security and Trump nominated a government veteran to lead cyber at the Energy Department.
Cybersecurity
State election officials are mostly using new election security money to shore up the basics.
Cybersecurity
Proposed amendments to the Senate's defense authorization bill would reinstate the White House cyber coordinator and require a White House cyber strategy.
Cybersecurity
The Russian anti-virus company wants to complete the appeal process before a broad government ban takes formal effect in October.
CIO Briefing
Plus the other goodies tucked into the National Defense Authorization Act federal employees need to know.
By

Joseph Marks, Heather Kuldell and Frank Konkel
Cybersecurity
Trump wants to help ZTE as part of a U.S.-China trade deal, but lawmakers say the company's a national security risk.
Cybersecurity
The bill comes amid an encryption debate that pits national security against cybersecurity.
Cybersecurity
Homeland Security has issued numerous binding cybersecurity directives recently, including banning Kaspersky anti-virus and mandating email security.
Cybersecurity
Homeland Security is already sharing information about threats posed by the Chinese telecom, Chairman Michael McCaul argued.
Cybersecurity
Critics have questioned whether the FCC's commenting site was actually hit with a distributed denial-of-service attack or just deluged with comments opposing net neutrality repeal.
Cybersecurity
The FBI says the inflated figures were due to a methodology error.