Author Archive
Joseph Marks
Senior Correspondent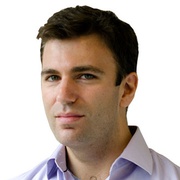 Joseph Marks covers cybersecurity for Nextgov. He previously covered cybersecurity for Politico, intellectual property for Bloomberg BNA and federal litigation for Law360. He covered government technology for Nextgov during an earlier stint at the publication and began his career at Midwestern newspapers covering everything under the sun. He holds a bachelor's degree in English from the University of Wisconsin in Madison and a master's in international affairs from Georgetown University.
CIO Briefing
They also pushed lower taxes for online goods.
By

Jack Corrigan and Joseph Marks
Cybersecurity
The program will be based primarily on unclassified information, the department said.
Cybersecurity
The administration will likely be discreet about disciplinary actions.
---
Cybersecurity
At least 100,000 online ballots—including the votes of overseas military personnel—were cast in 2016.
Cybersecurity
Defense officials were often unaware of vulnerabilities and didn't notice they were being exploited.
Cybersecurity
A six-month review found employees and contractors could undermine mission-critical systems.
Cybersecurity
It's been one year since DHS mandated agencies adopt the anti-spoofing email security tool.
CIO Briefing
The Senate also finally passed a bill to change the name of DHS' cybersecurity agency.
By

Jack Corrigan and Joseph Marks
Cybersecurity
Trump rescinded Obama-era rules that required White House sign off for most offensive cyber operations.
Cybersecurity
This marks the sixth Defense Department bug bounty.
Cybersecurity
One intel leader urged a "just get it done, we'll worry about the consequences later" approach to countering threats on Election Day.
Podcasts
Social could be as important to the future of war and politics as the telephone and telegraph, Peter Singer writes in his new book "LikeWar."
Cybersecurity
The statement comes after President Trump warned of a Chinese election influence effort.
Cybersecurity
Companies should amp up protections and be wary of deals that expose U.S. intellectual property, FBI Director Chris Wray says.
CIO Briefing
The House passed a slew of tech and cyber bills last week, but Homeland Security's top cyber priority is still waiting in the Senate.
By

Jack Corrigan and Joseph Marks
Cybersecurity
An auditor's report found major security and privacy deficiencies in Customs and Border Protection's drone surveillance program.
Cybersecurity
The report from DEF CON's Voting Village found one bug that alone could flip the Electoral College. Another has gone unfixed for 11 years.
CIO Briefing
The 21st Century Idea Act would mandate dot-gov improvements including allowing e-signatures for citizen services.
Cybersecurity
The committee also passed bills to shore up supply chain cybersecurity and codify DHS' CDM and cyber incident response programs.
Data
The government wants to focus on what consumers should broadly expect from companies, not the methods for getting there.