Author Archive
Joseph Marks
Senior Correspondent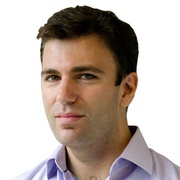 Joseph Marks covers cybersecurity for Nextgov. He previously covered cybersecurity for Politico, intellectual property for Bloomberg BNA and federal litigation for Law360. He covered government technology for Nextgov during an earlier stint at the publication and began his career at Midwestern newspapers covering everything under the sun. He holds a bachelor's degree in English from the University of Wisconsin in Madison and a master's in international affairs from Georgetown University.
Cybersecurity
The agreement details how the departments will work together on major cyber challenges such as elections.
Cybersecurity
The tax agency also failed to review another 15,000 breached taxpayer ID numbers it received for possible fraud monitoring, an audit found.
Artificial Intelligence
Lawmakers also encouraged the Pentagon to continue helping civilian agencies in cyber matters.
By

Jack Corrigan and Joseph Marks
---
Cybersecurity
After the Homeland Security Department identifies the critical functions, it plans to map out all their dependencies.
Cybersecurity
A planned rule would require contractors to save images of breached systems and allow agencies access.
Cybersecurity
The memorandum of understanding comes after the Defense Department prepared to help the Homeland Security Department repel Election Day cyberattacks.
Cybersecurity
The National Protection and Programs Directorate will soon be called the Cybersecurity and Infrastructure Security Agency.
Cybersecurity
The agency hasn't implemented one-third of an auditor's cybersecurity recommendations.
Cybersecurity
Over 100 people gathered off the tip of Long Island this month to roleplay a cyberattack that takes out the U.S. electric grid for weeks on end.
Digital Government
The midterm elections also left a big cyber vacancy on the Senate Homeland Security Committee.
By

Jack Corrigan and Joseph Marks
Emerging Tech
The previous version of the plan focused on incentivizing private sector research and expanding diversity in the cyber workforce.
Cybersecurity
The department wants to be able to provide cyber training webinars to 5,000 simultaneous users.
Cybersecurity
The effort mirrors a Pentagon plan to improve identity verification on mobile devices.
Cybersecurity
DHS officials met Thursday with officials from the communications, electricity and finance sectors.
Cybersecurity
The proposed acquisition rule will require only original manufacturers or vetted resellers supply some components.
Cybersecurity
The agency isn't patching vulnerabilities quickly enough or fixing longstanding information security weaknesses.
Cybersecurity
The Homeland Security Department hopes campaigns can cooperate on cybersecurity rather than compete.
Cybersecurity
The task force will be managed by Homeland Security Department's new long-range cyber planning organization.
Cybersecurity
A survey found that U.S. adults think it's highly likely some nation will try to interfere in the midterms and aren't confident government or industry can stop it.