Author Archive
Brandi Vincent
Staff Correspondent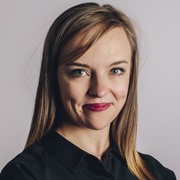 Emerging Tech
Using some DIY-attitude and machine learning tools, BLS figured out how to automate 85% of its survey workload.
Emerging Tech
The bipartisan bill would also fund removing Chinese equipment from existing networks.
Cybersecurity
The space agency has a much better grip on its vast data since it has deployed Continuous Diagnostics and Mitigation tech.
---
Emerging Tech
The Organisation for Economic Co-operation and Development released its global standards, which aim to ensure AI is designed to be robust, safe, fair and trustworthy.
Cybersecurity
And experts told Congress that agencies will need to intentionally expand how and where it looks for talent.
IT Modernization
The agency inspector general said the service took "appropriate corrective actions" to address price variances on Schedules.
IT Modernization
Federal agencies should stop custom-building tech products and services, according to the Alliance for Digital Innovation.
Cybersecurity
Be cautious of attempted or intercepted package notices with links and attachments, the U.S. Postal Service's inspector general said.
CIO Briefing
Federal leaders say the nation needs to pivot education towards tech-focused training in fields like robotics.
Cybersecurity
The president directed the Commerce Secretary to establish when transactions could put national security at risk.
IT Modernization
A commission on public service wants to figure out what parts of the federal hiring process deter potential employees.
Emerging Tech
Experts across government are concerned it will disrupt the future of weather forecasting.
Cybersecurity
The bill would also create cybersecurity standards for voting systems.
Cybersecurity
Environmental Protection Agency's Office of Inspector General said the agency's lack of defined policies makes it susceptible to security incidents.
Cybersecurity
The goal is to reduce the risks of adversaries gaining entry to agencies through their supply chains.
Data
Untapped data could unleash organizations' AI pursuits—but many leaders don't know where to begin.
Policy
Lawmakers want to know how the devices are using and storing children's personal information.
Emerging Tech
A partnership between the Veterans Affairs Department and Microsoft is opening video games and esports up to vets with limited mobility.
Emerging Tech
Valued at more than $600 million, the next-generation technology will drastically reduce the time it takes to make new discoveries.