Homeland Security Prepares to Deploy New Capabilities to Counter Unmanned Threats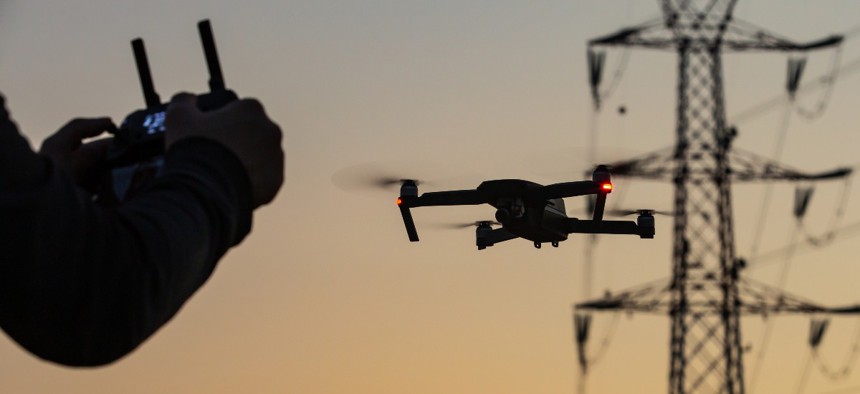 A new contract worth hundreds of millions will likely result in multiple new prototypes. 
Maryland-based technical and engineering services provider Amentum landed a five-year contract worth up to $260 million to produce and deploy prototypes that target emerging and uncrewed air, land, maritime, space and cyber threats for the Department of Homeland Security.
"Amentum is providing DHS with a team of proven counter-unmanned systems experts to identify and assess new technologies and processes against evolving threats," an Amentum spokesperson told Nextgov on Wednesday. "An advantage is the demonstrated flexibility in which we can rapidly respond to evolving requirements, tailored to the government's mission."
The company has worked with federal agencies since the inception of its legacy arms more than a century ago. 
This contract was awarded under the Defense Department Information Analysis Center's multiple-award contract vehicle. Such task orders, sponsored by the Defense Technical Information Center, are meant to provide data management and research support to federal government units.
Amentum is responsible for performing research, development, test and evaluation services to enable the rapid development of more advanced capabilities, and help transition countering unmanned systems threats or C-UST technologies to boost border security and protect the United States' critical infrastructure. 
This work kicked off in February, Nextgov confirmed.
"Amentum's capabilities in countering unmanned system threats across domains are an outgrowth of our experience providing electronic warfare and spectrum management, and vast [operations and maintenance] work on unmanned systems," the spokesperson said.