Tech Association Pushes Long-Term Approach to Semiconductor Shortage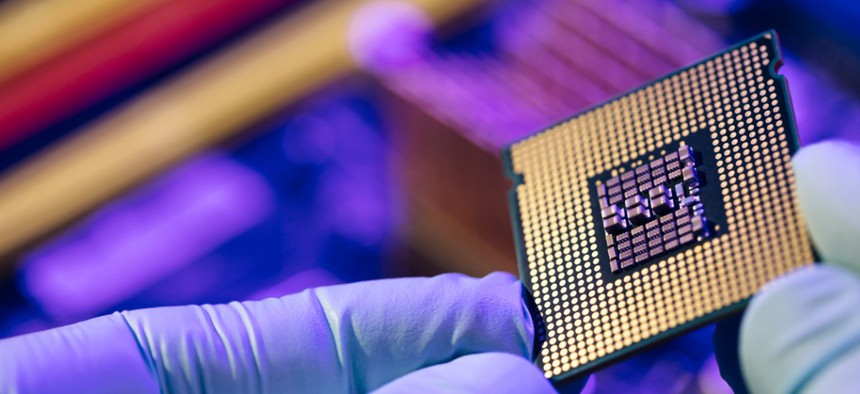 The group issued several recommendations as part of a Commerce Department request for comment.
The Information Technology Industry Council, which represents dozens of global tech firms, issued several recommendations to the Commerce Department following the agency's September call to industry for ideas regarding risks to the semiconductor supply chain.
ITI's comments, made public Nov. 8, encourages the U.S. government to take a "long-term" approach to address the recent semiconductor shortage and calls for sustained federal investment in research, development, prototyping and manufacturing.
"We believe government and industry must work together to achieve the trusted, secure, and reliable global supply chain that is essential for protecting national and economic security and an indispensable foundation for supporting innovation and economic growth," wrote ITI, adding that improvements "will not happen overnight."
"Given the unprecedented demand for chips, ITI encourages the U.S. government to remain focused on supporting and accelerating strategic investments in research, development, prototyping, manufacturing, and advanced packaging capacity across the semiconductor supply chain ecosystem, with a particular focus on gaps in U.S. capabilities," ITI said.
The government could incentivize American tech firms to invest in semiconductor research, design and manufacturing by funding the Creating Helpful Incentives for the Production of Semiconductors Act, or CHIPs. The legislation passed Congress last year through the National Defense Authorization Act but did not receive funding. ITI also encouraged a "non-discriminatory approach and cooperation" with global partners and the exploration of new "international partnerships."
Further, ITI suggested federal investment in science, technology, engineering and mathematics, or STEM, and computer science education could strengthen the technology workforce.