Trump Signs Law to Boost Girls' Access to STEM Education at Earlier Ages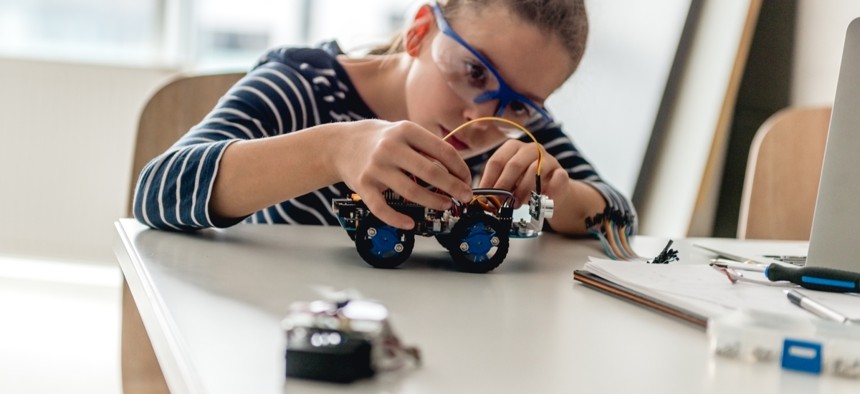 A new law aims to get more girls access to science, technology, engineering and math-focused educational opportunities. 
At the close of 2019, President Trump signed the bicameral, bipartisan Building Blocks of STEM Act. According to lawmakers, the bill ultimately aims to introduce more kids—and specifically young girls—to scientific activities at an early age. 
"This marks a massive leap forward for the opportunities that young girls will have in science, technology, engineering, and math," said Sen. Jacky Rosen, D-Nev., who introduced the legislation earlier this year. A former computer programmer herself, Rosen noted that she introduced the act with her bipartisan colleagues "to help break down the gender barriers that [she] faced as a woman in STEM, for current and future generations." 
The law aims to improve and expand the National Science Foundation's STEM education initiatives that already exist in American schools. It calls for new research and grants to both better understand and boost girls' participation in computer science and also directs NSF to place a sharper focus on Pre-K and early elementary-grade students when addressing challenges across the STEM landscape.
"It isn't always easy getting things done in Washington," Rosen tweeted when the law passed. "I'm proud to have earned support from both parties for this important bill, my [first] to become law in the Senate!"