Congress Passes Bill to Spur Veterans' Participation in STEM Fields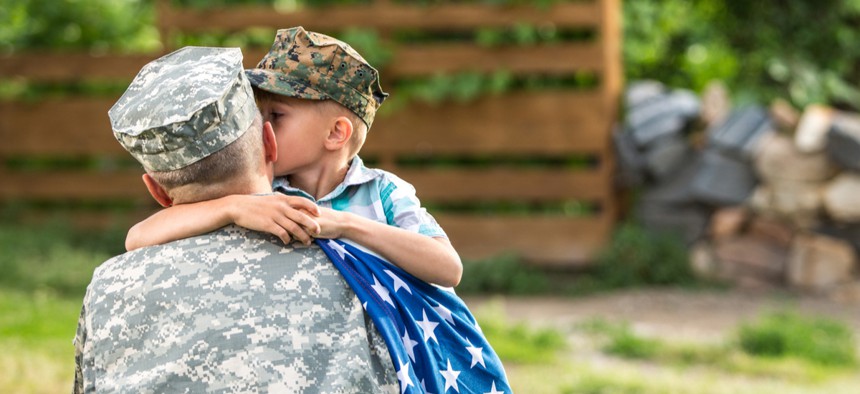 A bipartisan bill aimed at boosting veterans' involvement in America's science, technology, engineering and math, or STEM, education and workforce is bound for President Trump's desk. 
Originally introduced by Sens. Marco Rubio, R-Fla., and Amy Klobuchar, D-Minn., almost a year ago to date, the Supporting Veterans in STEM Careers Act moved through the Senate in late December and on Monday was passed by the House of Representatives. The bill directs several federal agencies to initiate new efforts to help integrate more veterans into the heaps of STEM jobs that are already open across the country.
"The 21st-century workforce will be dominated by STEM roles, and our nation's veterans are uniquely qualified to fill these jobs," Rubio said in a statement regarding the passage. Gaps across the STEM and computing workforce are a growing topic of concern around Washington and beyond. According to data from code.org and highlighted by TechNet, one of several private sector entities to support the legislation last year, more than 500,000 computing jobs were vacant across the U.S. in July, while only around 60,000 computer science students graduated into the workforce in 2018. And in a May op-ed for military.com, Rubio also shared projections that there will be more than 9 million STEM jobs by 2022. Both note that by that same year, more than 1.5 million military members will retire from service and seek new careers. Rubio emphasized that service personnel receive a range of military training that could transfer well into STEM work, but "while you would think that returning home after serving our country would open up several doors to a successful new career, even in 2019, many veterans continue to struggle with transitioning into these next-generation civilian jobs." 
The bill aims to fix that. It calls for the National Science Foundation to increase its outreach efforts and hone in on the programs under its purview that could help empower veterans to pursue careers across STEM and computer science. Further, it requires the agency to update several existing scholarships, fellowships, grants and programs to enable veterans' eligibility to participate. No more than 180 days after the legislation is enacted, NSF is also directed to submit a plan to Congress regarding how to best expand its veteran outreach efforts. The plan would need to include options for how the agency could actually track veterans' participation in its relevant programs.  
The Office of Science and Technology Policy is also mandated to launch an interagency working group that aims to address and lower barriers that keep veterans and their spouses from pursuing the tech-focused field. And a report on the academic success rates of veterans pursuing STEM degrees, as well as the barriers that students face in doing so, must also be completed by the Government Accountability Office by 2022. 
"Our veterans come from all walks of life to serve our nation–and they bring with them a wealth of experience when they return to civilian life," Klobuchar said. "We are one step closer to providing veterans the benefits of well-paying jobs in science, technology, engineering, and math, and helping employers better meet their hiring needs."
Still, this bill is not the first attempt to tap into the veteran population and curb the STEM workforce gap. This August, a new extension of the GI Bill will also allow veterans studying STEM degrees to access new benefits.