President Trump Signs Law to Curb Unwanted Robocalls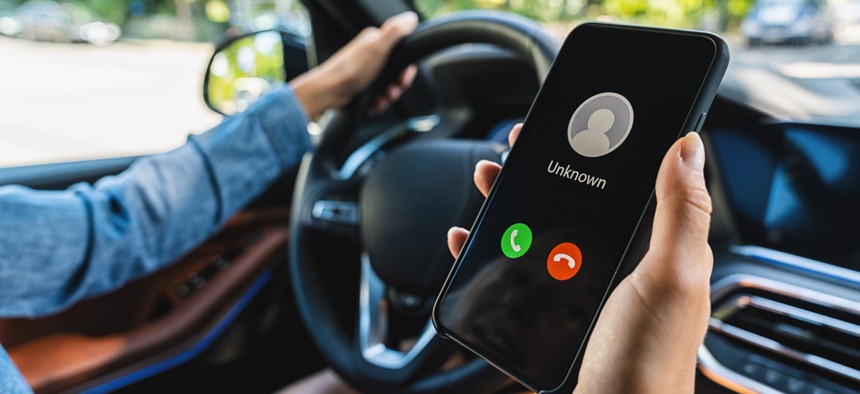 American phones may be a little less plagued by annoying, spammy robocalls in 2020—thanks to the passage of bipartisan legislation on the second to last day of 2019. 
President Trump on Monday signed the much-anticipated Pallone-Thune Telephone Robocall Abuse Criminal Enforcement and Deterrence, or TRACED Act into law. Following a year of negotiations across and between both chambers of Congress, the bill aims to crack down on the millions of unwanted rings of Americans' phones each month by implementing new requirements for telephone carriers and directing several federal agencies to more aggressively combat criminal callers. 
"American families deserve control over their communications, and this legislation will update our laws and regulations to stiffen penalties, increase transparency, and enhance government collaboration to stop unwanted solicitation," White House Press Secretary Stephanie Grisham said in a statement Monday night.
The passage is part of a months-long federal push to put an end to the robocall epidemic that's seemed to balloon since a March 2018 court decision put an end to the Obama-era Federal Communication Commission's 2015 rules intended to curb them. As 2019 progressed, the pre-recorded messages that target consumers through computerized auto-dialers became more and more maddening: Americans received more than 5 billion robocalls in November, a month after being targeted by a record-high of 5.7 billion. Congress was split on a lot this year, but many lawmakers came together early on to help combat the calls. The Senate passed Sen. John Thune's, R-S.D., TRACED Act by a vote of 97-1 in May, and the House passed the Rep. Frank Pallone's, D-N.J., Stopping Bad Robocalls Act by a vote of 429-3 in July.  
In late November, lawmakers from both chambers reconciled the two separately approved anti-robocall bills into one streamlined piece, and both the House and Senate went on to pass the new version in December. 
"This bill represents a unique legislative effort that is not only bipartisan at its core, but it's nearly unanimously supported in Congress," Thune said in a late December announcement that the president would likely sign the bill. "While no process is perfect, I'm glad we were able to work together with Republicans and Democrats, senators and members of the House to reach this important compromise, which, once signed into law, will begin to make an important down payment on the fight against illegal robocalls."
The TRACED Act institutes new responsibilities for telephone providers, including that they offer advanced robocall-blocking features and call-authentication technology that consumers can opt-in or out of using at no additional charge. The authentication options could help stop robocalls in their tracks by verifying that incoming calls are legitimate before they reach consumers' phones. The bill also calls on the attorney general to stand up an interagency working group to thoroughly assess robocall-related prosecution. Members of the working group will include the Commerce, State and Homeland Security departments, the Federal Communications Commission, the Federal Trade Commission and the Consumer Financial Protection Bureau, and they'll be expected to report to Congress on their findings.
The act also calls on the Justice Department to crack down on criminal robocallers with tougher penalties and enhances protections against unlawful robocalls explicitly targeting the health care space. It also broadens the FCC's authority to levy civil penalties and increases its window for enforcement against intentional robocall efforts from one to four years after the calls are placed. TRACED also directs the commission to require providers to implement the STIR/SHAKEN authentication framework, which essentially helps certify that calls traveling through phone networks are from legitimate senders. 
"[The law] finally and officially puts illegal robocallers on notice," Thune said.