Congress Passes Bill That Forces IRS to Revamp Taxpayer Experience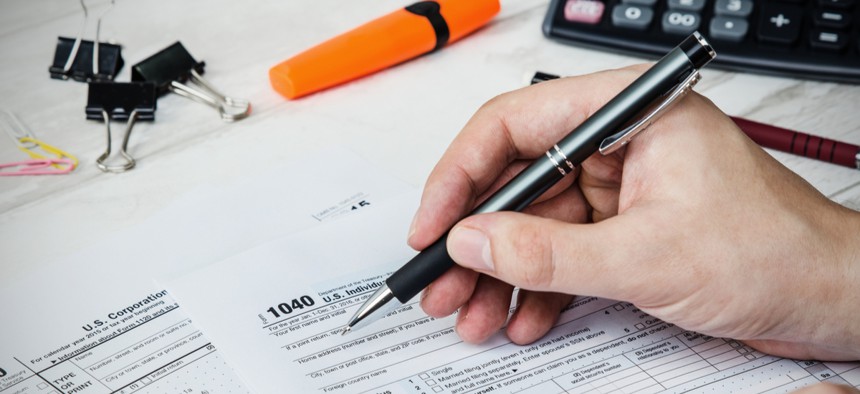 The bill passed the House and Senate earlier this month and would usher in major changes to the way IRS engages with millions of customers.
Paying taxes may never be a popular experience for millions of Americans, but a bill that cleared Congress this month aims to improve the relationship between taxpayers and the IRS through a mix of tech and policy improvements.
The Taxpayer First Act, which President Trump is expected to sign soon, directs the IRS to develop and submit to Congress a "comprehensive customer service strategy" within one year of its enactment. The bill references the word "customer" 15 times—pointed out by eagle-eyed Qualtrics executive Stephanie Thum—and mandates the tax-collecting agency develop short-, medium- and long-term improvements to match the kinds of customer experience people receive in the private sector.
The customer service strategy would "provide assistance to taxpayers that is secure, designed to meet reasonable taxpayer expectations, and adopts appropriate best practices of customer service provided in the private sector, including online services, telephone call back services, and training of employees providing customer services," the bill states.
In recent years, the IRS has taken steps to improve the taxpaying experience. In 2018, the IRS rolled out a new mobile-friendly website to accommodate the half a billion clicks it receives each tax season. The agency also augmented its digital presence to mirror the kind of experiences customers receive when dealing with financial institutions and commercial retailers. For example, the IRS2go application was downloaded more than 20 million times in 2018, allowing users to check their refund status, make payments or get tax preparation help online.
Yet, as of 2018, it still cost taxpayers $41 per phone call to the IRS, and Forrester's 2019 Customer Experience Index pegged the IRS among the worst customer experience providers of 260 brands surveyed across the country.
The Taxpayer First Act would force the IRS to strategize for the coming year, 3 to 5 years and 10 years out, as well as identify metrics and benchmarks to quantitatively measure the IRS' progress. The legislation also aims to improve the experience of its own employees, requiring plans to update guidance and training materials for all customer service employees.
"We developed this bill the way legislation should be created. We listened to the voices of taxpayers, advocates and experts. We asked questions for many months. The Oversight Subcommittee hosted hearings and roundtables. Democratic and Republican members shared their concerns and ideas. We negotiated. We took our time, and believe that we did it right," said Rep. John Lewis, D-Ga., in a statement. Lewis is Chairman of the House Ways and Means Oversight subcommittee, and he reintroduced the revised version of the bill with the subcommittee's ranking member, Mike Kelly, R-Penn.