Background Investigations Tech Team Reassigned from DISA to Defense Security Service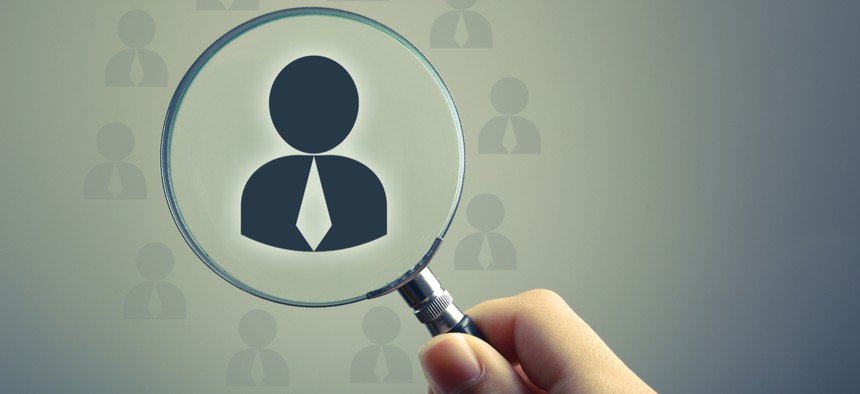 By mid-summer, the National Background Investigations Service technical team will be under a new office as part of major shifts in the security clearance process.
As several federal agencies work to overhaul the security clearance process, the Defense Department is shuffling its technical team under a new office.
The 40 employees working on the National Background Investigations Service, or NBIS, the IT system that will become the backbone of all background investigations work once fully deployed, will be moving from their current office in the Defense Information Systems Agency in Fort Meade, Maryland, to the Defense Security Service headquartered in Quantico, Virginia.
The latter office has been at the center of the Defense Department's efforts to reimagine the security clearance process and will be the lead office for investigations work once that mission is transferred from the civilian National Background Investigations Bureau. That transfer is not yet official, pending a presidential executive order, but defense and NBIB officials are preparing to make the switch by Oct. 1.
The NBIS employees are also on track to migrate over to the Security Service by Oct. 1, though the move might occur sooner. Acting Deputy Defense Secretary David Norquist issued a memo in late January giving the two offices 180 days to coordinate the move, or by the end of July. Along with the 40 NBIS employees, the Security Service will also receive 12 employees from the Joint Service Provider and the functions and resources of the department's Consolidated Adjudications Facility.
"DSS gains a tremendous brain trust with these individuals," DISA Director Vice Adm. Nancy Norton said in a release announcing the transfer. "I want all the personnel who are transferring to know that they will always be a part of the DISA family and we look forward to working with them in their new DSS roles. The entire DISA workforce takes great pride in how professionally they advanced the security vetting program for the nation and the DOD."
The team has been aware of the impending move for a few months, according to NBIS Executive Director Terry Carpenter, who said they will still be working across department siloes to integrate new tech and capabilities.
"The continuing partnership between DISA, the Army Analytics Group and the Defense Personnel and Security Research Center to develop artificial intelligence algorithms for analyzing big data will further improve the overall investigative and adjudicative quality while reducing processing time," he said.